Last weekend, we took some of the Love Trails Festival run leaders on a recce weekend to the Gower Peninsula. With our tents hitched over our backs and our sleeping bags in-tow, we headed to the campsite, for 48 hours of running and exploring. We were greeted by luscious open fields and blue skies, but come festival day, this area will be buzzing with people, music, food and activities - and plenty of showers, a luxury we weren't fortunate to have on this occasion.
There are over 50 different runs at Love Trails Festival; activity runs, scenic runs, mindful runs, educational runs, 'do good' runs. You name it, we have it. So, we had quite the challenge ahead of us as we set out to reece as many routes in 48-hours as possible. With our maps in hand - we weren't just relying on our savvy sports watches for this one - TRIBE energy bars packed and soft flasks filled, we set off on the trails.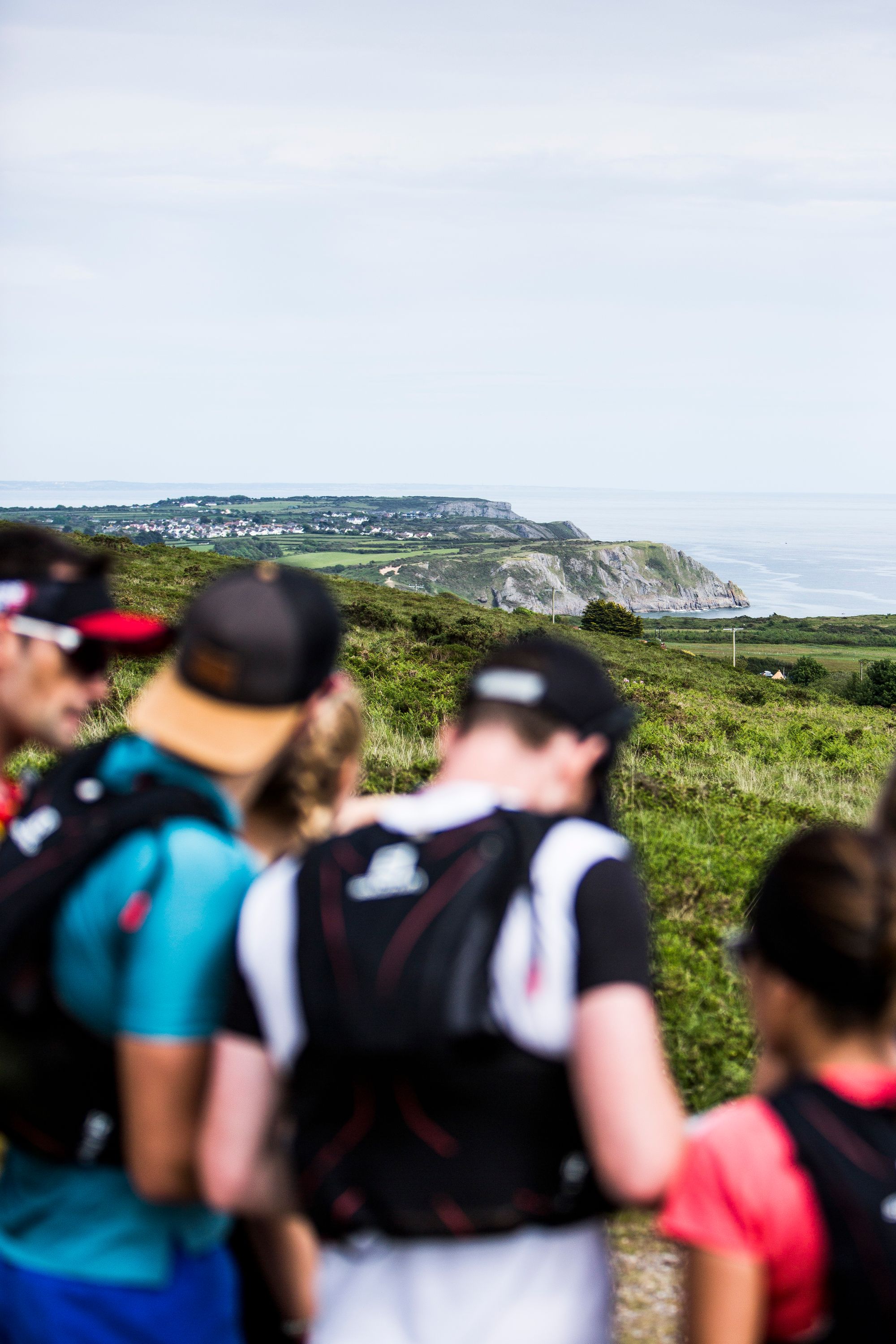 Some of us ran through fields and by the Landimore Marshlands, close to the festival site, others when further afield to Port Eynon and along to Rhossili Bay, where you can see the famous Worm's Head - one of the festival runs goes to the furthest point on Worm's Head, which we highly recommend doing. In true Love Trails fashion, we were sure to keep our sugar levels up, with the odd stop at a café for some of Gower's best ice cream.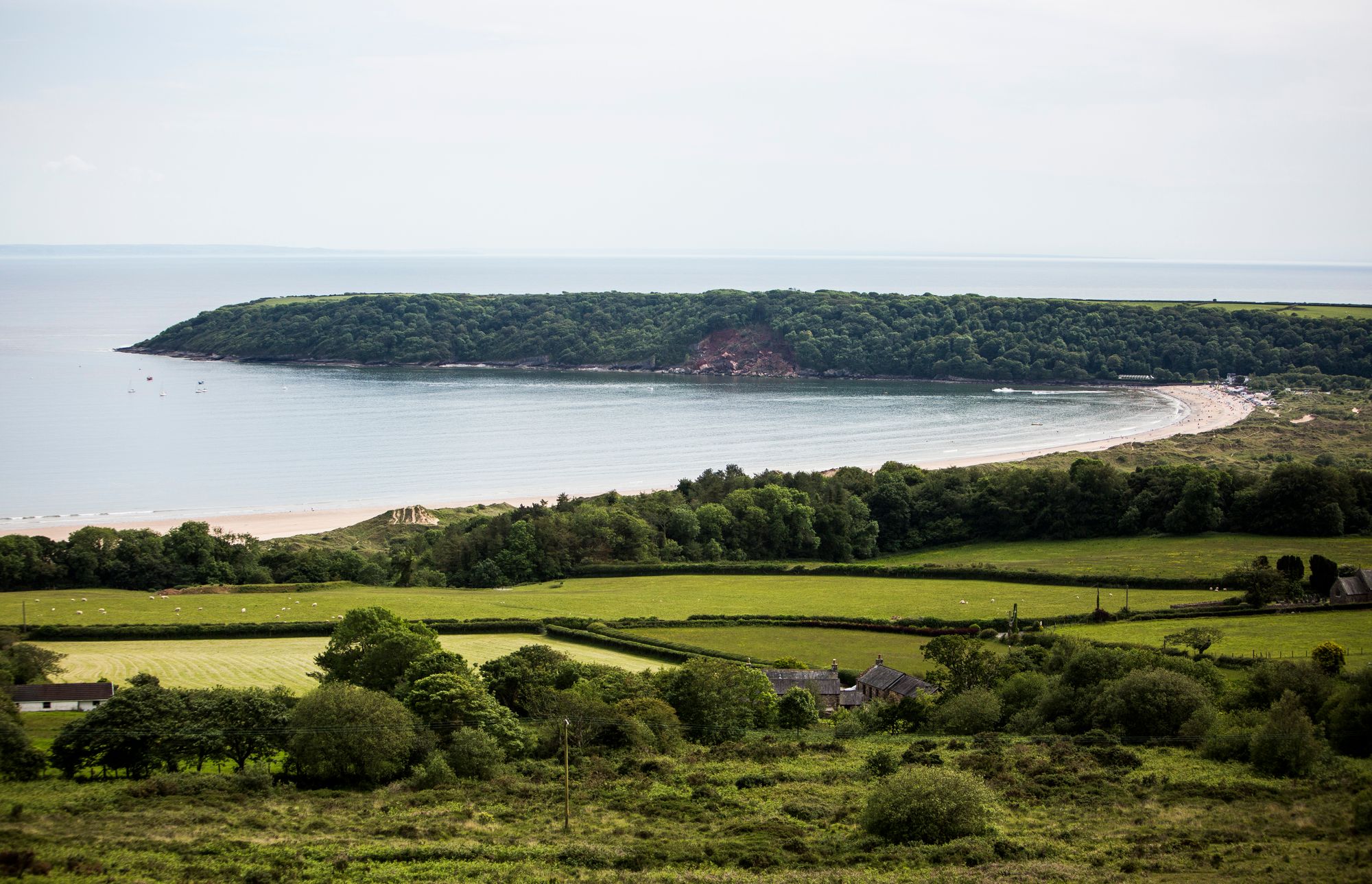 After a long day of running in the hot but beautiful weather, we met at a local pub, the King Arthur - a festival favourite last year - for some well deserved food and a pint (or two). Soaking up the evening rays, we exchanged stories of our adventures, before heading back to camp to rest up.
Day 2 started very promising, it was cloudy and a little cooler but bright none-the-less. After some overnight oats, we all took part in a yoga session - the perfect way to start the morning and stretch off after clocking up the miles yesterday. With views stretching to the coast line, there was something incredibly revitalising about doing yoga in the outdoors, with the sea breeze rippling over our bodies, as we held each pose.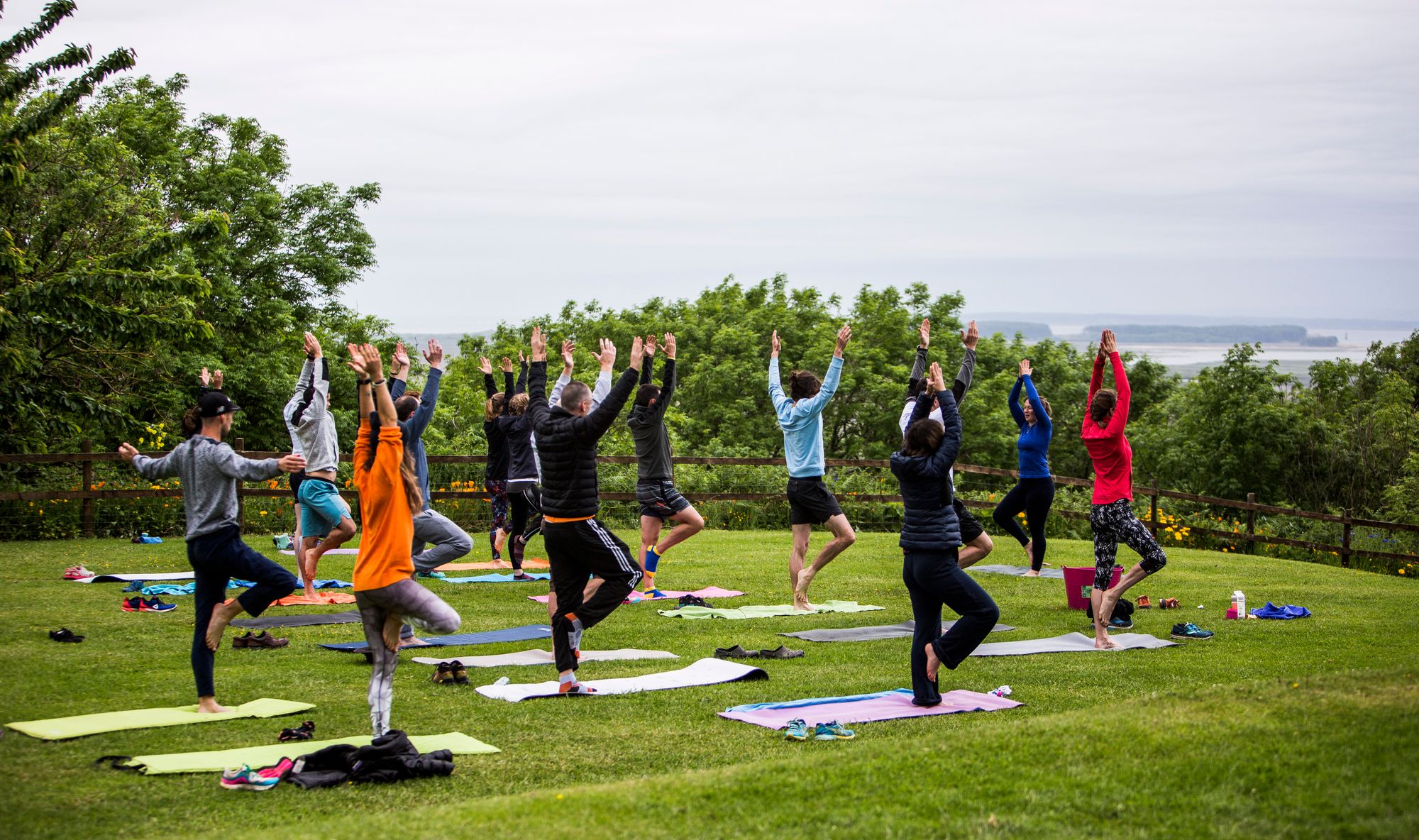 In the final few moments of the yoga class, the heavens opened, and remained this way for most of the day. Determined not to be beaten, we set off on a social group run, familiarising ourselves with the festival set up and taking in some of the local history of Gower. We stopped for a coffee half way and refuelled on TRIBE bars, before heading back to camp to pack up our tents… still in the rain.
Strangely enough, this was the perfect recce weekend. We had sunshine, we had rain and we had wind, resulting in very changeable temperatures. At times, it's almost like Gower has its own little climate, but it just goes to show that preparation is key - we'll be sharing a 'festival kit list' closer to the time, so we're ready for every occasion.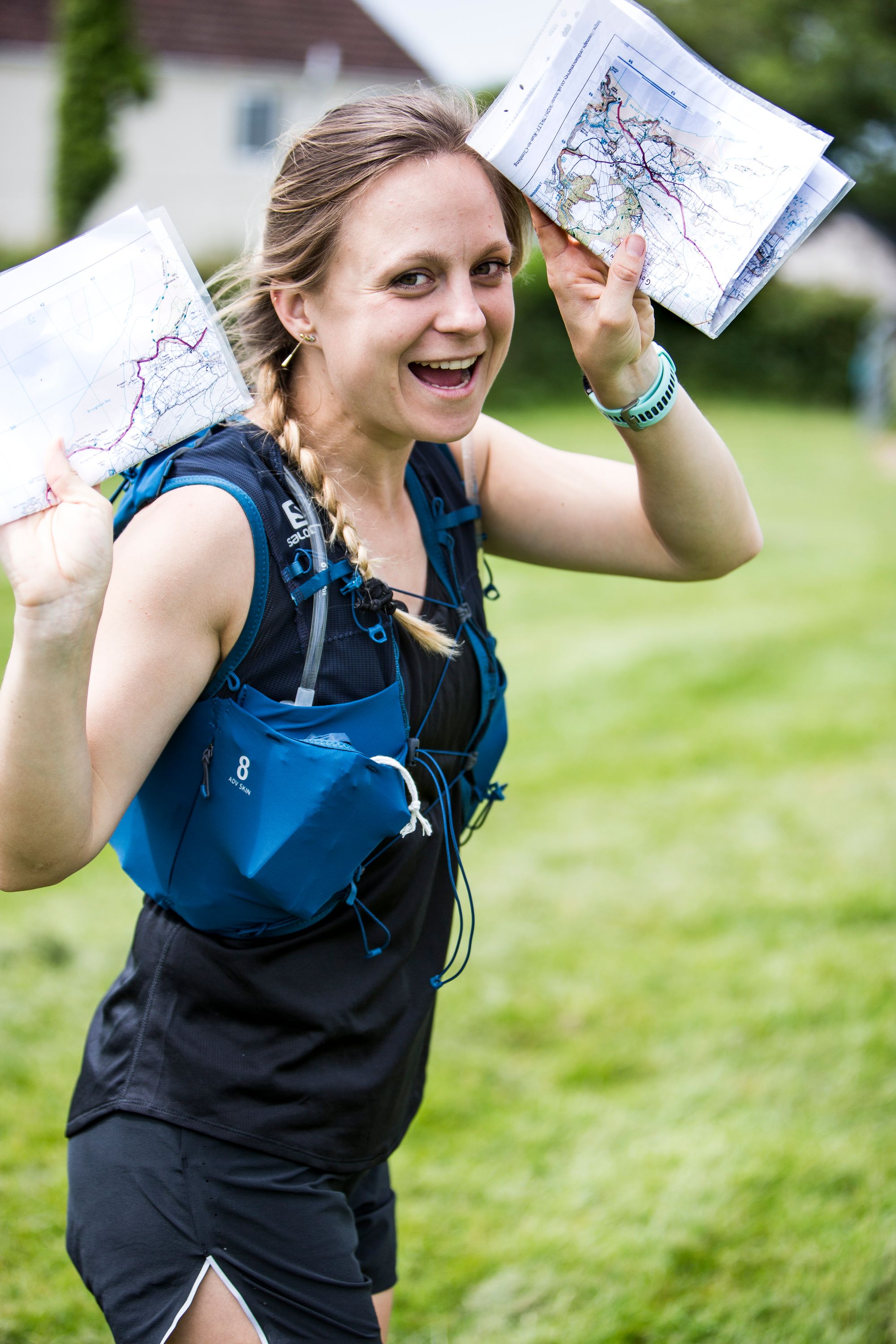 Why recce the routes you may ask? Love Trails Festival attracts hundreds of people each year and it's our job to provide incredible trails for mixed ability runners, which both challenge and excite. Safety is also key; some routes cross roads, we need to make sure these aren't too busy. Others go over marsh lands, we need to know when the tide is in and out, so we don't get caught out. Many of the routes go through fields and farmland, most of which have horses, cows and sheep grazing in them.
At the end of the weekend, there was only one thing on everyone's mind, 'I can't wait for Love Trails Festival'.
Words: Katie Brook
Photography: Tanya Raab
---