What better way to wrap up the Love Trails On Tour 2021 series than a weekend in the UK's best National Park; the Peak District. Our last and final On Tour weekender had it all: Sunny days on the trails, Bakewell tarts by the fire, yoga in the valley, and night time parties under a full moon. We also got to celebrate Global Trail Running Day with the best bunch of people.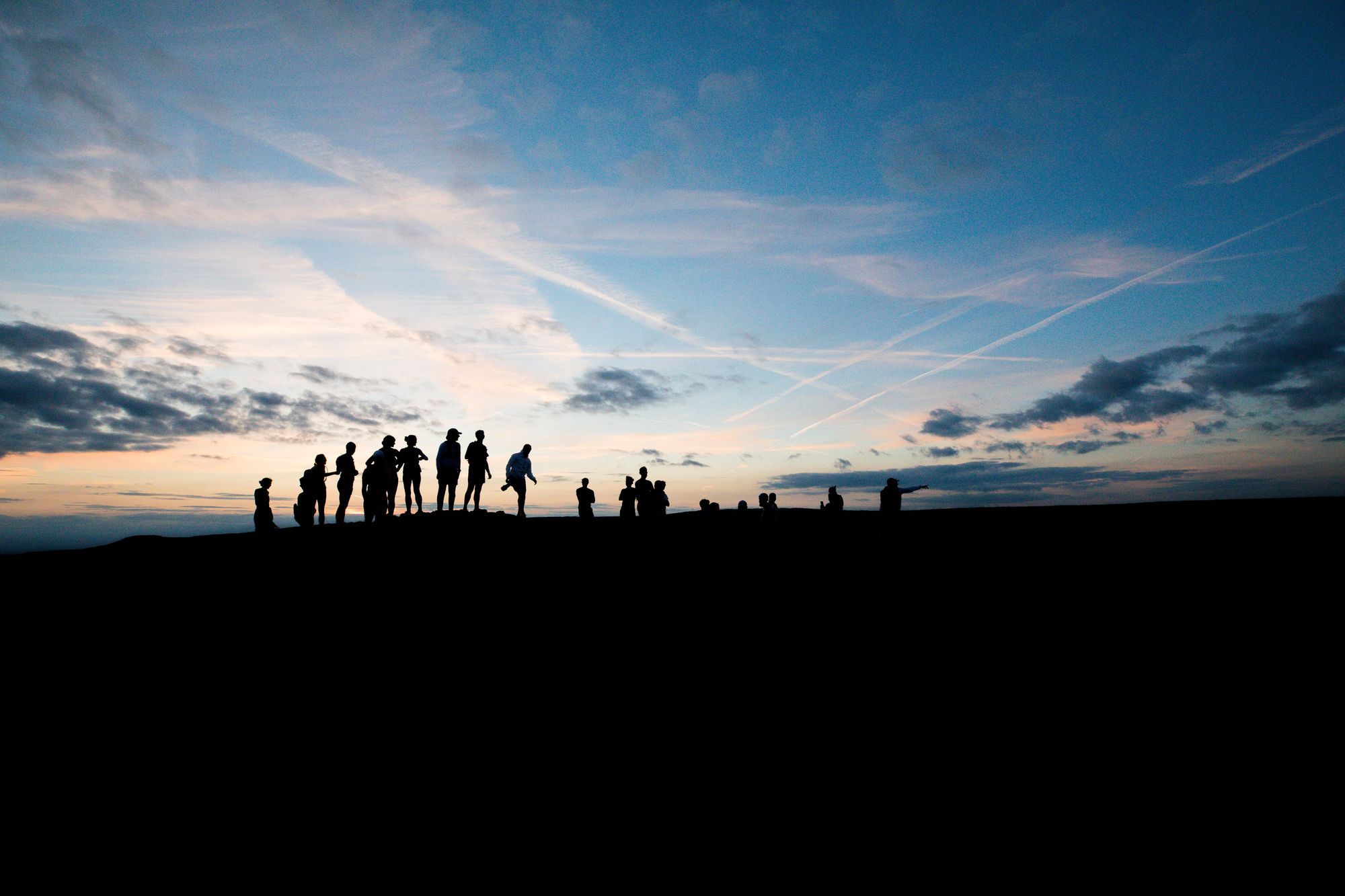 After welcoming everyone on site at Newfold Farm, Edale, we kicked off the weekend with a guided sunset run. A tough climb up Grindslow Knoll rewarded us with a dusky sunset over the Dark Peak, and along the edge over Upper Tor and Nether Tor, and out came the head torches for the descent back down to Edale.
A huge thank you to Alison Walker, who joined us for a Live Conversation and Q&A under the fairly lit tipi. As an avid ultra-trail runner, Inov8 Ambassador and athlete, Alison left London and went in search of the trails, finding herself in Hebden Bridge and exploring the fells of the Calder Valley.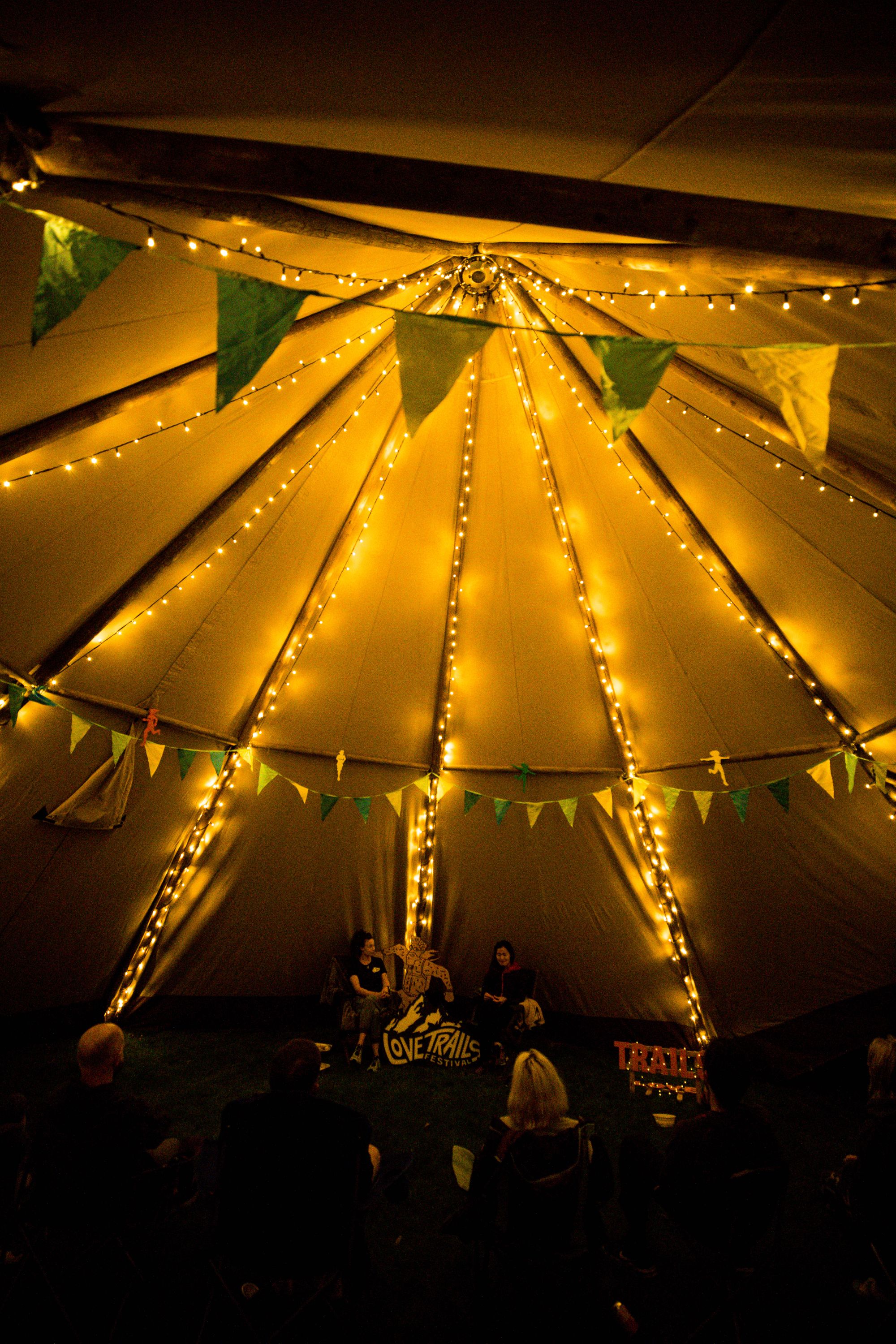 Friday evening was rounded off with a panel discussion led by Theo Larn-Jones, Founder of Love Trails & Global Trail Running Day. When describing our 'perfect trail run', answers ranged from Autumnal long runs in the Peaks, to solo missions in sunny Chamonix, finishing with a beer in the pub (obviously). We discussed how Global Trail Running Day was created, why trail running is so important to us, and how it aids our mental health.

We learned why trail running really matters, with readings from our very own Global Trail Running Day E-Book, 'Ten Ways Trail Running Will Change Your Life' written by Vybarr Cregan-Reid.
Here are a few reasons why trail running really matters:
1) Physiology: Fitness and respiratory health, improved bone density, less likely to suffer from arthritis and osteoporosis.
2) Nervous system: Improved proprioception, boosted motor skills, better-trained senses.
3) Psychology: Enhanced intelligence, improved resilience, higher self-esteem and better body-image.
4) Immunity: Less susceptible to disease (especially the big killers like cancer, heart disease and Type-2 diabetes).
5) Environment: There aren't many forms of exercise and physical activity that are beneficial to the environment, but trail running is. For one, its environmental footprint is tiny, and it is one of only a few forms of exercise that can actually succeed in our caring more about our green spaces.

You can download the FREE Global Trail Running E-Book here.
---
''Whilst many forms of exercise contribute to our health and wellbeing, none do so as potently, or completely, as trail running does.'' Vybarr Cregan-Reid
---
It was very special to mark Global Trail Running Day with a guided group trail run around Kinder Scout. Covering 25km and nearly 800m ascent, the group set out North along the Pennine Way, in surprisingly sunny September weather. There was plenty of laughter, many photos, perhaps a bit of walking, and a lot of Tribe Double Decker bars consumed along the way.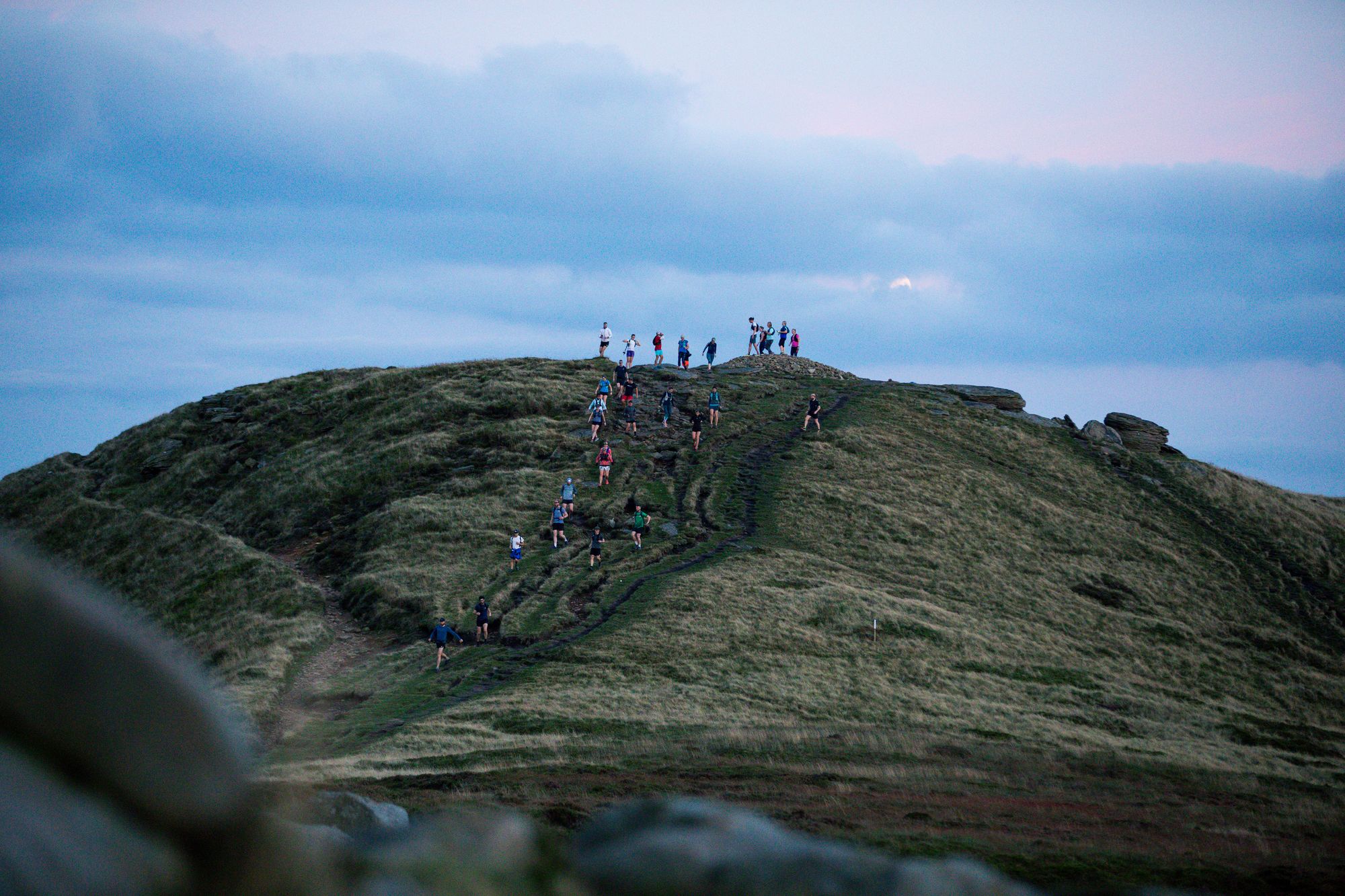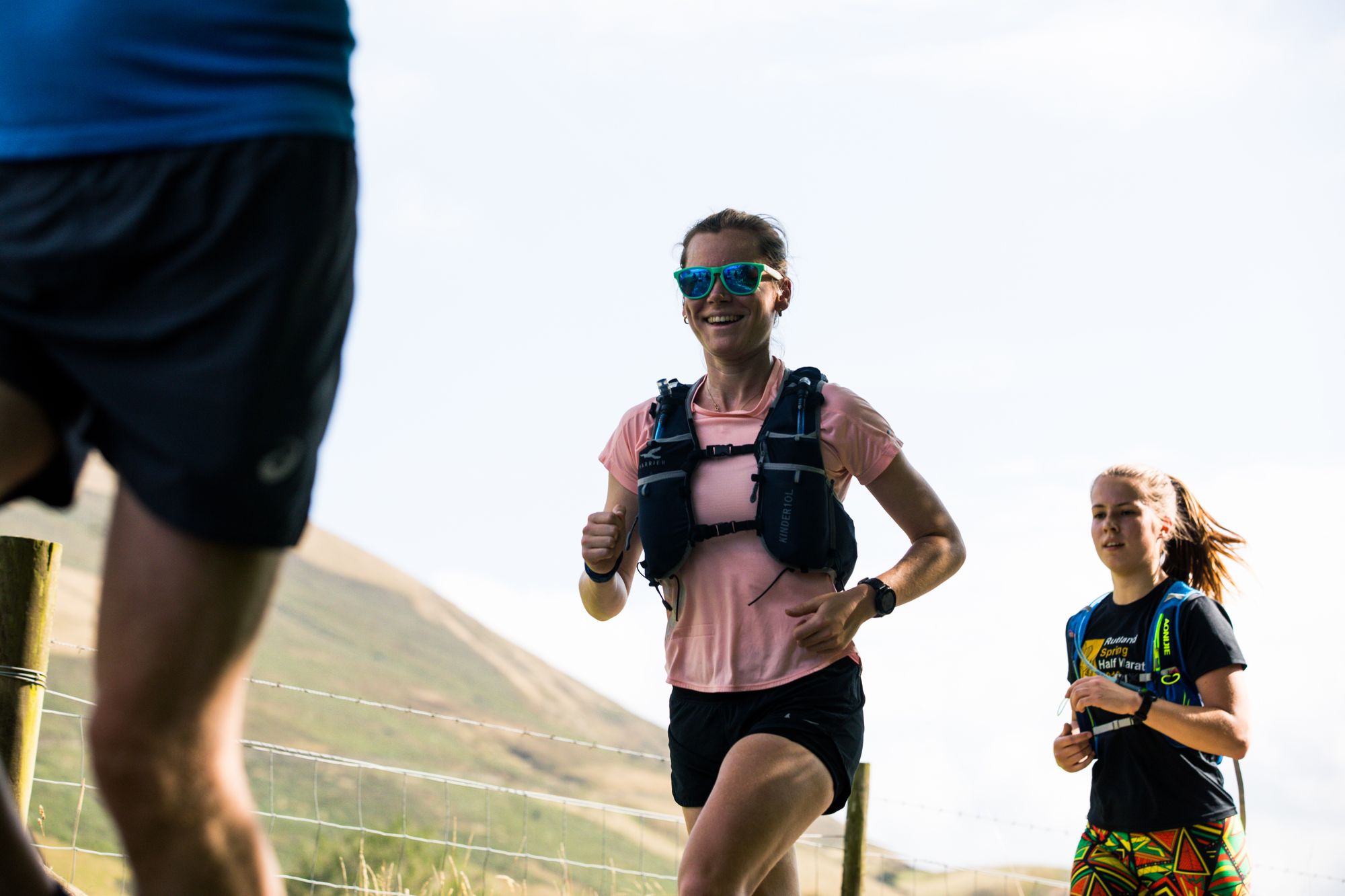 The whole group made it back just in time for our second yoga session of the weekend. A well deserved Yin practice led by trail runner and Sheffield based yoga instructor & actress, Hannah Murray. This was well needed after a day on the trails, and settled us nicely into our Saturday evening line-up.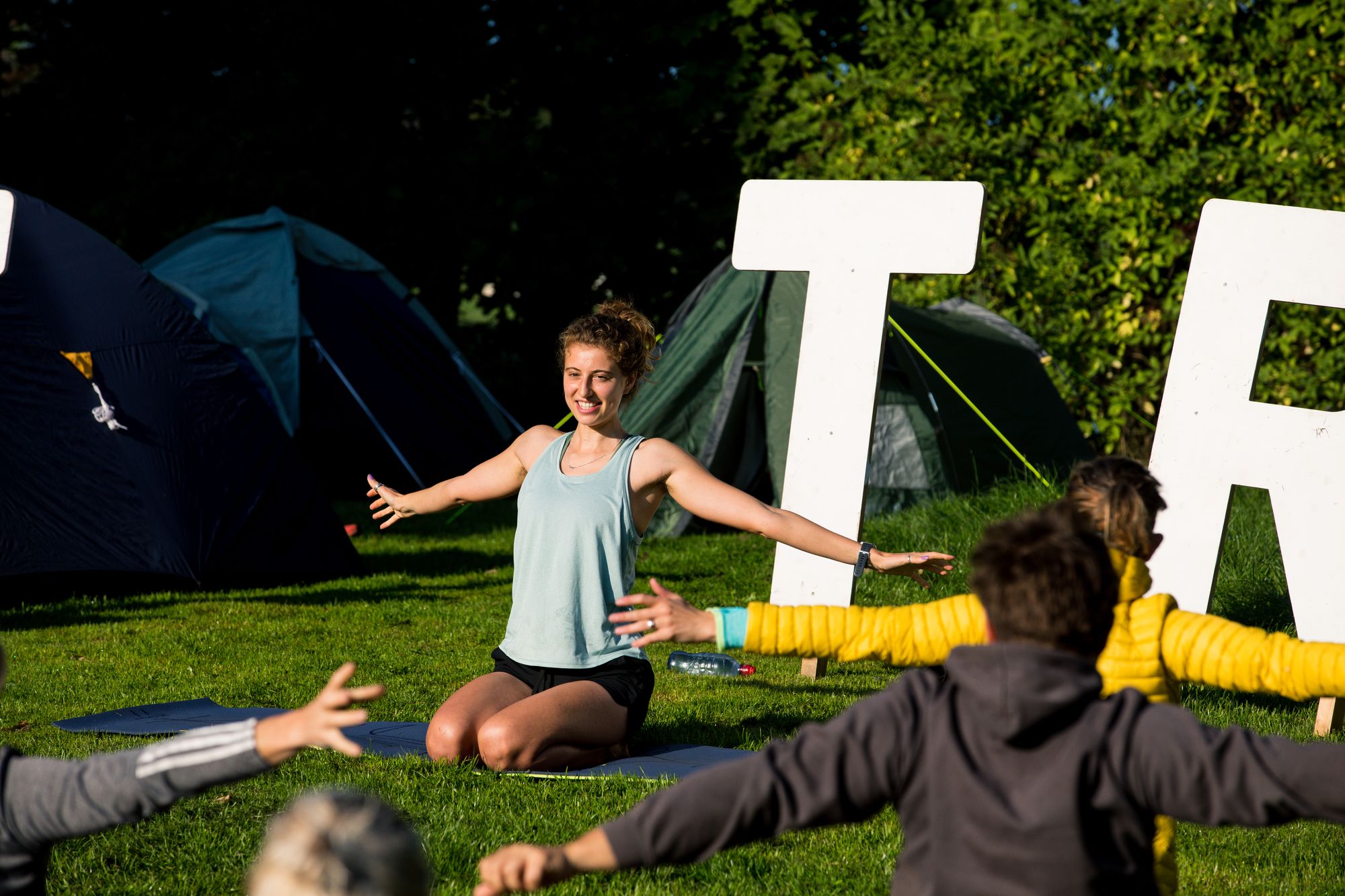 Our first guest speaker of the evening was Simbarashe Mugomba. Simba gave us an insight into his experience of being a black trail runner, and we learned about the incredible work he and the committee at Black Trail Runners are focusing on to increase diversity and representation of black people in trail running. There are loads of ways we can support Black Trail Runners, including donating to their registered charity, donating kit to their 'Equipment Loan Scheme' or simply supporting them on social media and following along the journey.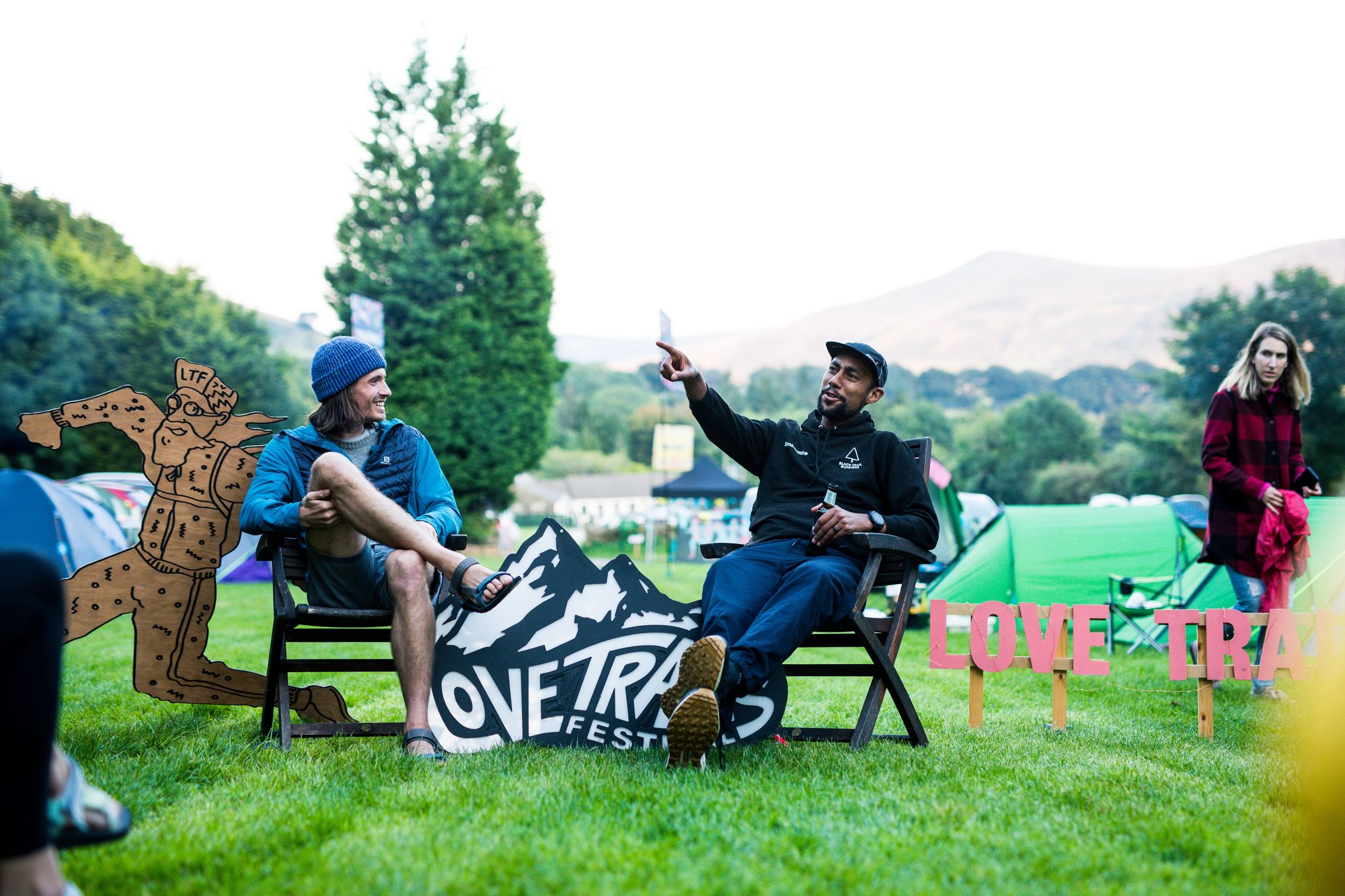 Marcus Scotney was next on the mic with a rather innovative talk including stories of gaining his various GB vests, and a reading from the literal genius selection from Robert Frost's poetry. A local living in the Peak District, Marcus has achieved some incredible trail running titles including Cape Wrath Ultra, and the Dragon's Back Race. We learned how to (and not to) tackle an ultra-marathon. Every day is a school day.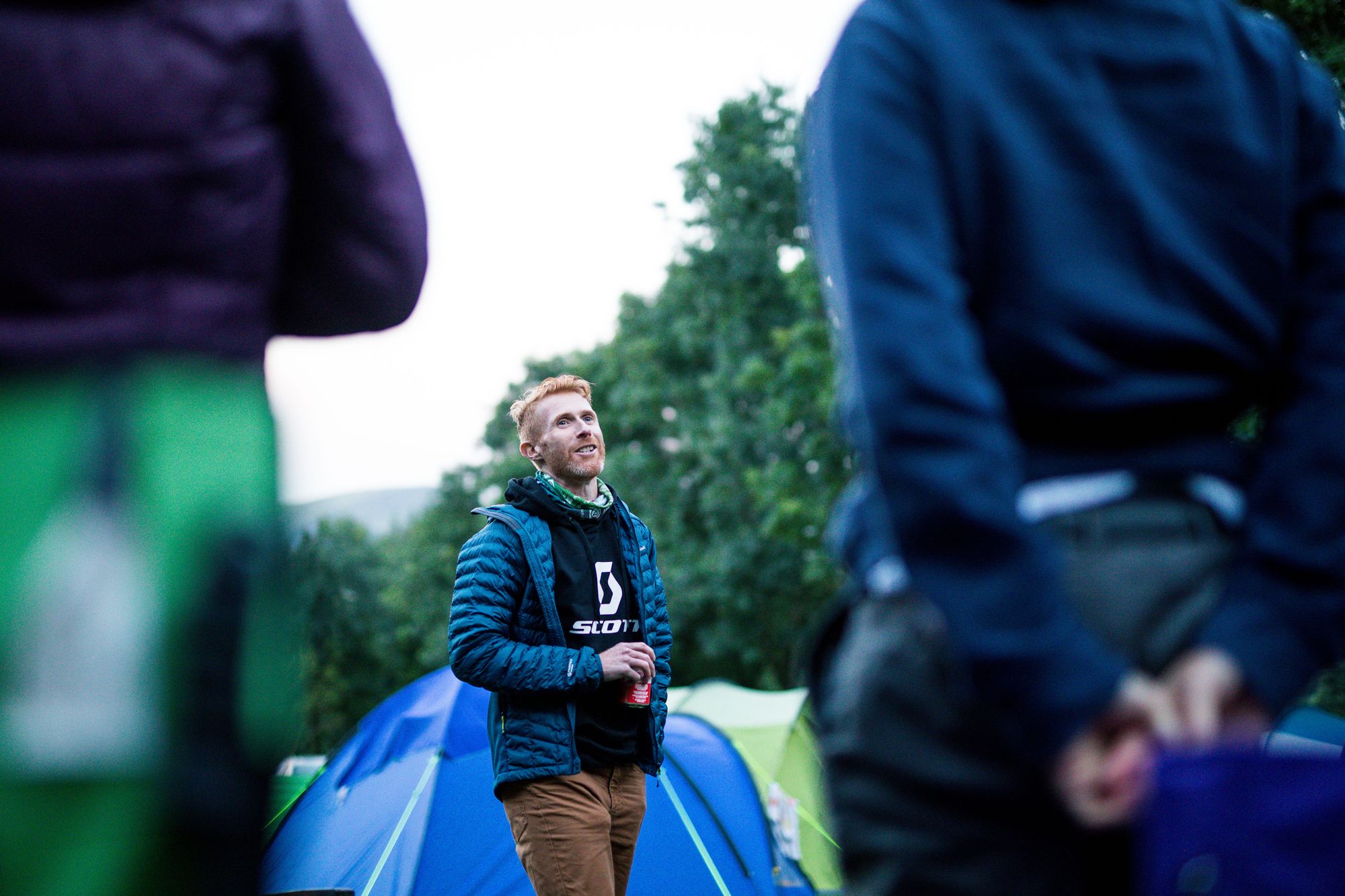 It's difficult to describe the music we were graced with on Saturday night, so we'll let Alexander Hulme's Spotify do the talking, or you can check out one of his Sofar Sounds gigs below...
After an incredible set under the warmth of the tipi, we strapped up the Soundboks, Jubel beers, and head-torches, and hiked out of the campsite through woodland to a secret river-side spot for some night time dancing under the stars. The words 'This is so Love Trails' could be heard as we bopped our heads to the beat under the moon. You kind of had to be there.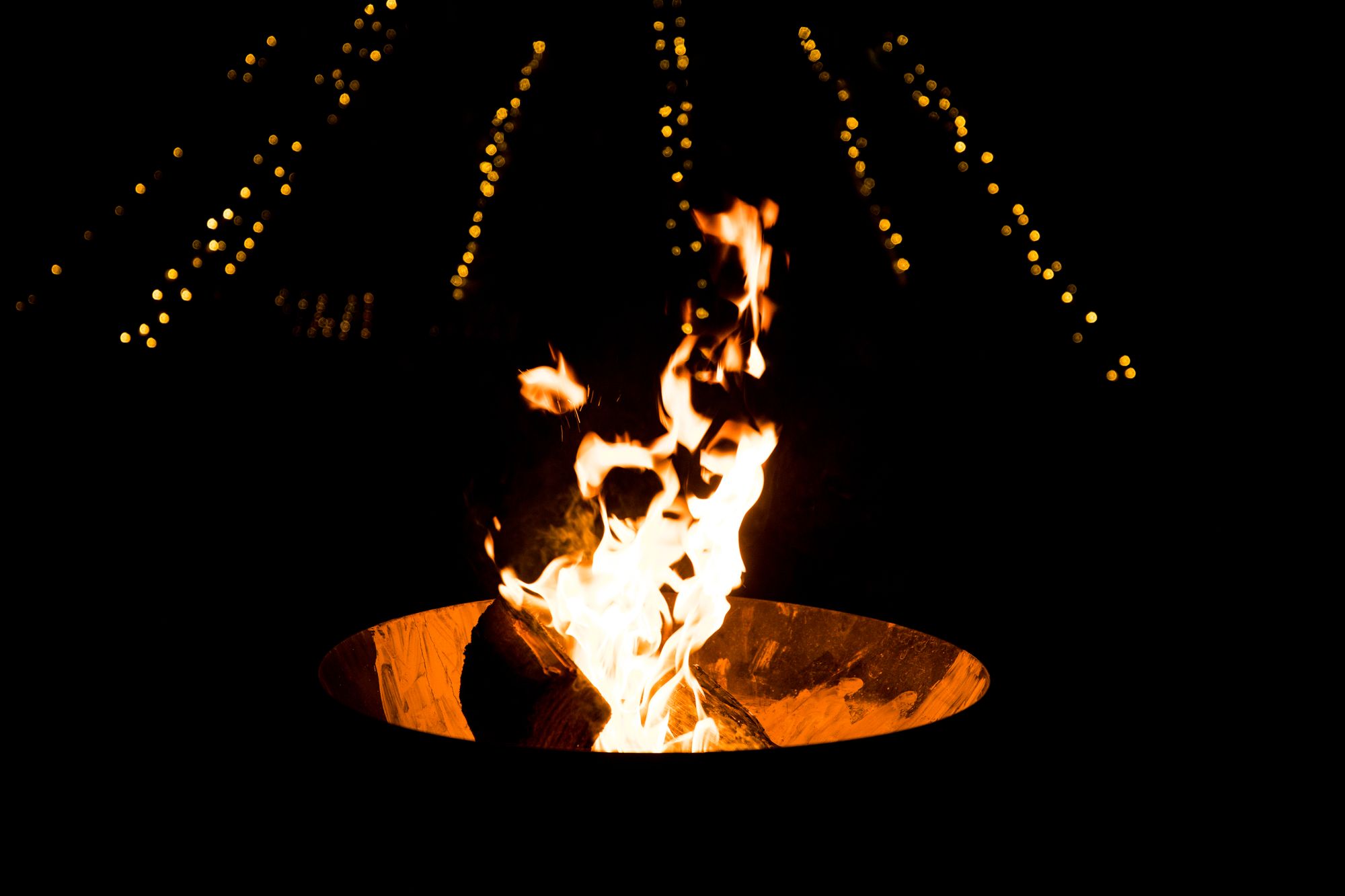 Sunday was another all day adventure complete with morning yoga with Hannah Murray, a stunning 11km route along the Great Ridge, including Mam Tor, Back Tor, and Lose Hill. It wouldn't be the end of a Love Trails weekend without finishing off a run to the pub before saying our goodbyes.
🙌  Special thanks to our guest speakers @_alisonwalker_@simbarashe & @marcusscotney. @alexanderhulmemusic for a stunning set in the tipi on Saturday night and @movewithhan for the warm up and cool down outdoor yoga sessions.

📷 All images were taken by @adventuresofagnew and @samm_pratt

Thank you as always to all the brands who contributed across the weekend @daysbrewing@the_tribe_way@jubelbeer@basicboochuk@valaenergy@globaltrailrunningday@roarporridge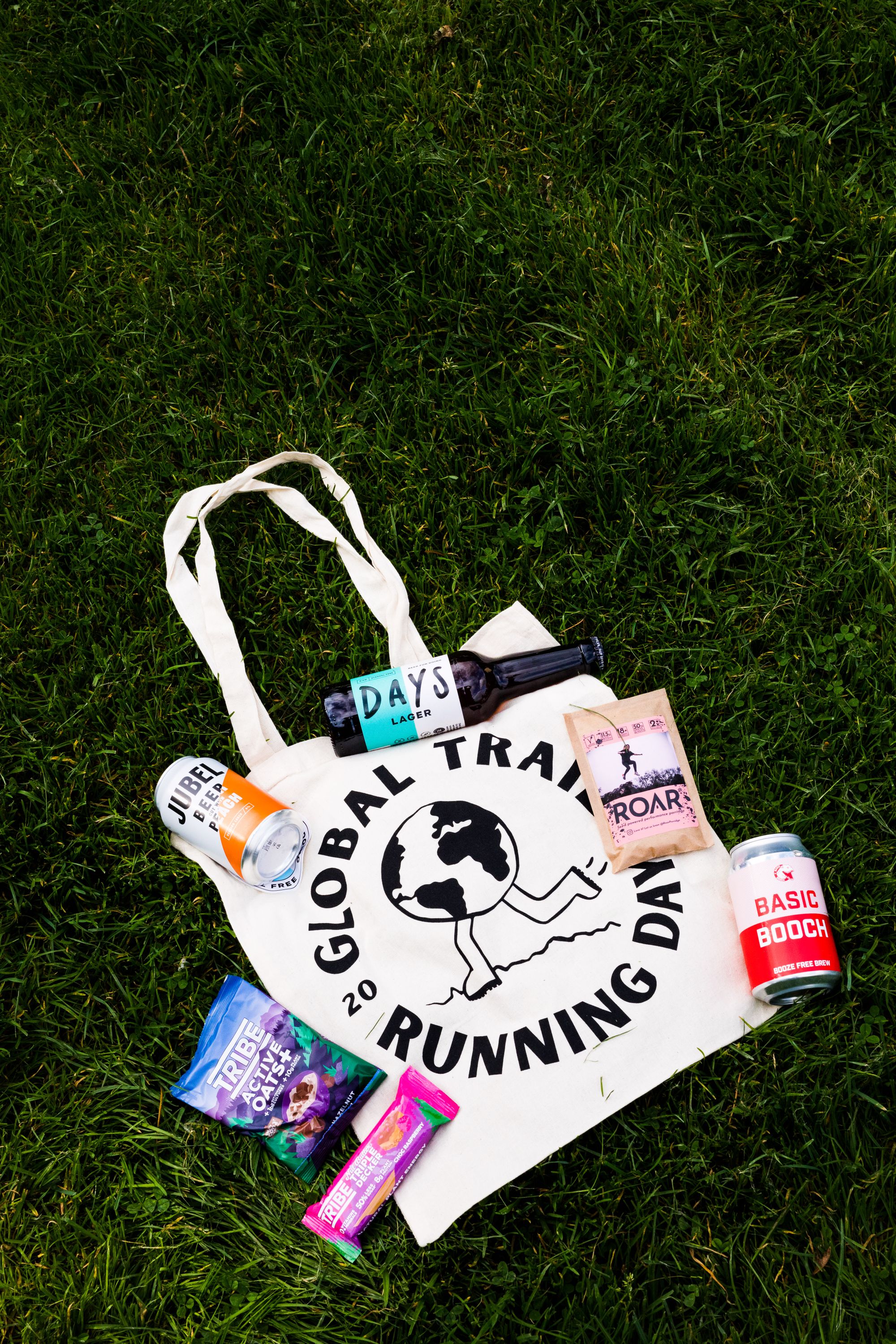 ---

🏃‍♂️If you'd like to run with us again, come and join the team in one of FOUR locations across the UK to mark World Mental Health Day.
Click here for more information and come and run with us in either the Peak District, South Wales, London, or Brighton.
---