When On Running approached the Love Trails team and asked us to co-host a trail running weekend in the UK, we knew it was set to be a dream collaboration. With the help of the On Running team, we pulled together a top troupe of functional movement experts, running ambassadors and inspirational speakers, to create an exciting programme for mountain running adventures, hosted in the Brecon Beacons National park.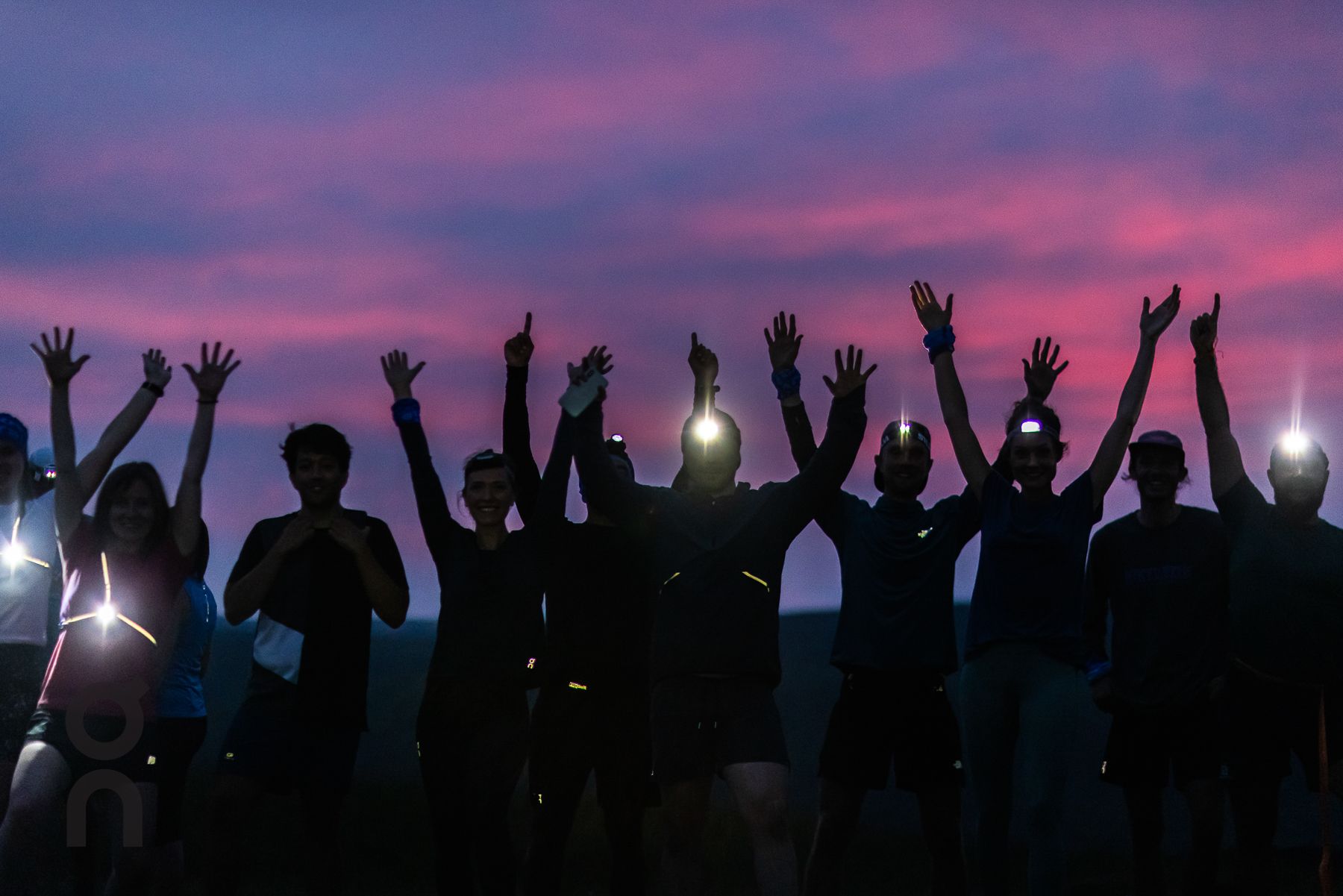 Located in Pen-Y-Cae, a small village nestled in the Brecon Beacons, guests had a stunning backdrop to compliment a full line-up. After running a few miles out of the campsite, straight along the valley, runners were climbing up to the famous Fan Hir ridge. With technical trails sweeping up and over, showing spectacular views, even the classic British weather didn't dampen everyone's spirits. Luckily, On Running had kindly kitted everyone out in the latest Cloud Rock and Cloud Ultra trail running shoes which meant not only dry, but snuggly cushioned and comfortable feet for a day on the trails.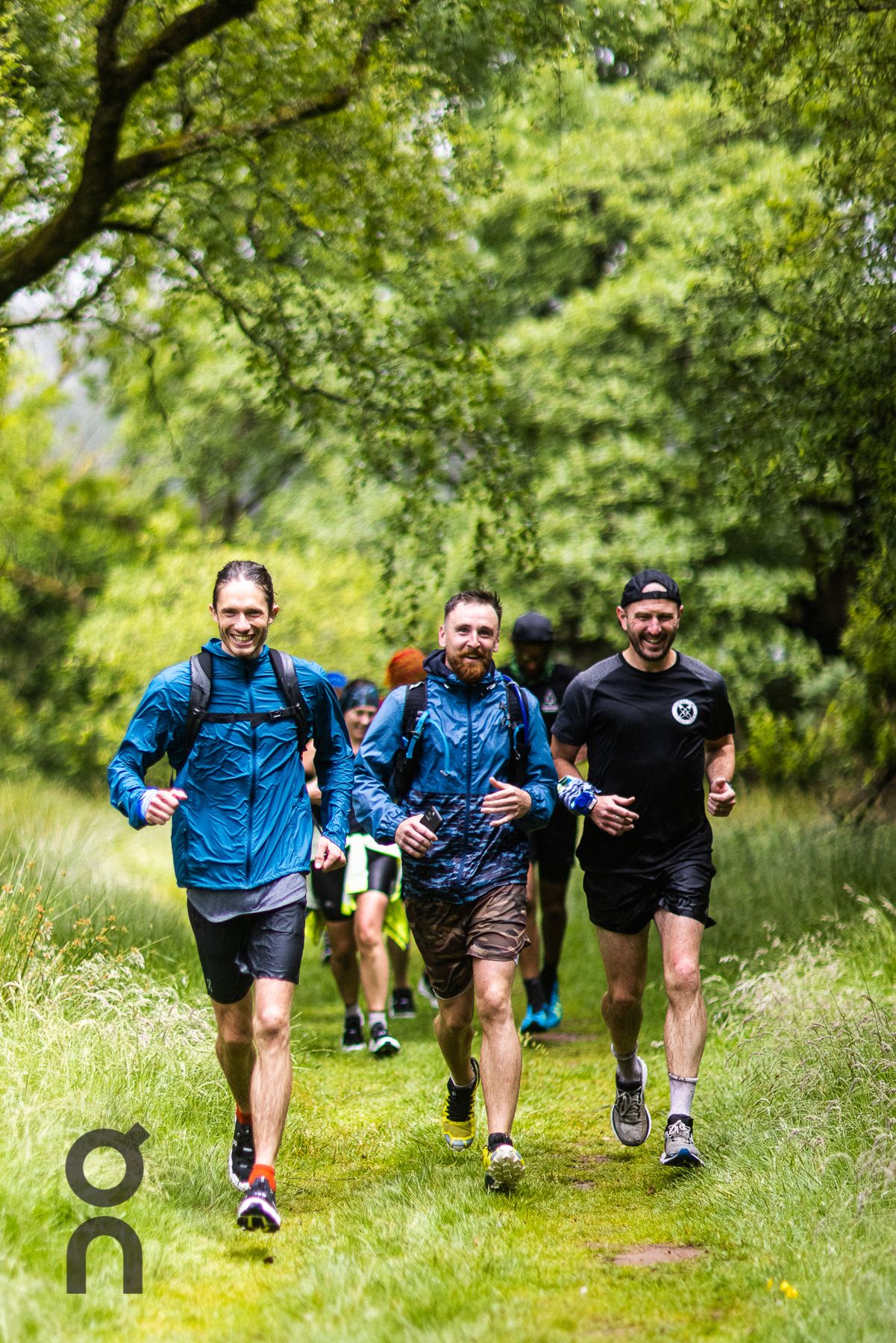 A Love Trails weekend wouldn't be complete without some unique movement sessions, and this is where sports scientist, personal trainer and On Running technical rep Marthe Solberg, stepped up with a functional movement workshop focusing on movement efficiency training. You can learn more about Marthe's coaching here.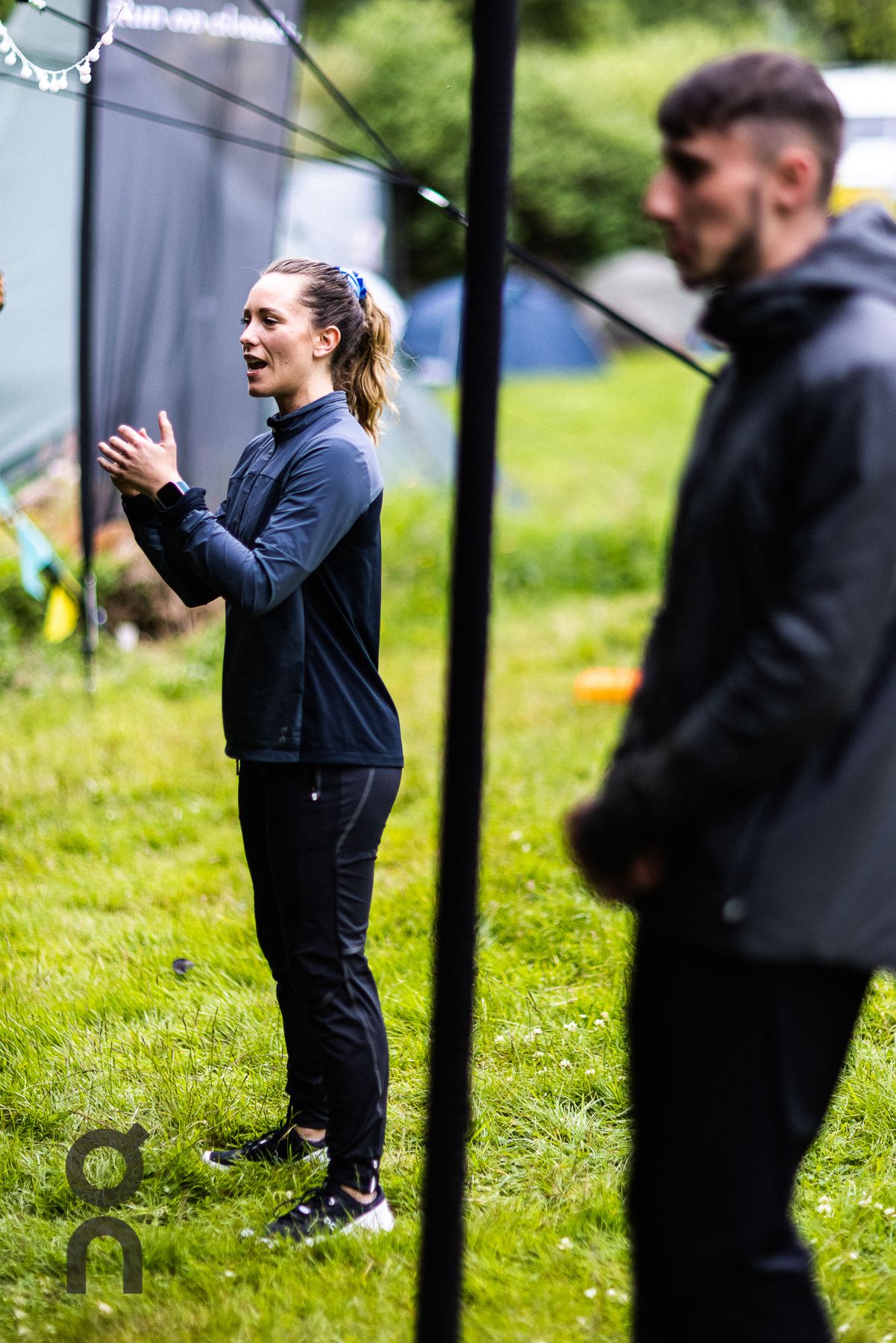 ---
'' So many things I enjoyed! The feeling of connection with like-minded people, the atmosphere of the camp. Inspirational and entertaining talks and live music. Awesome trail runs taking you to wild and stunning locations. Two wild swims!'' - Tom Eagle, Guest of On Venture by Love Trails.
---
With everyone happily content from a day on the trails, it was time for a delicious outdoor Swiss inspired dining experience, complete with fondue and chocolate pots and a selection of fruit & vegetables. Delicious!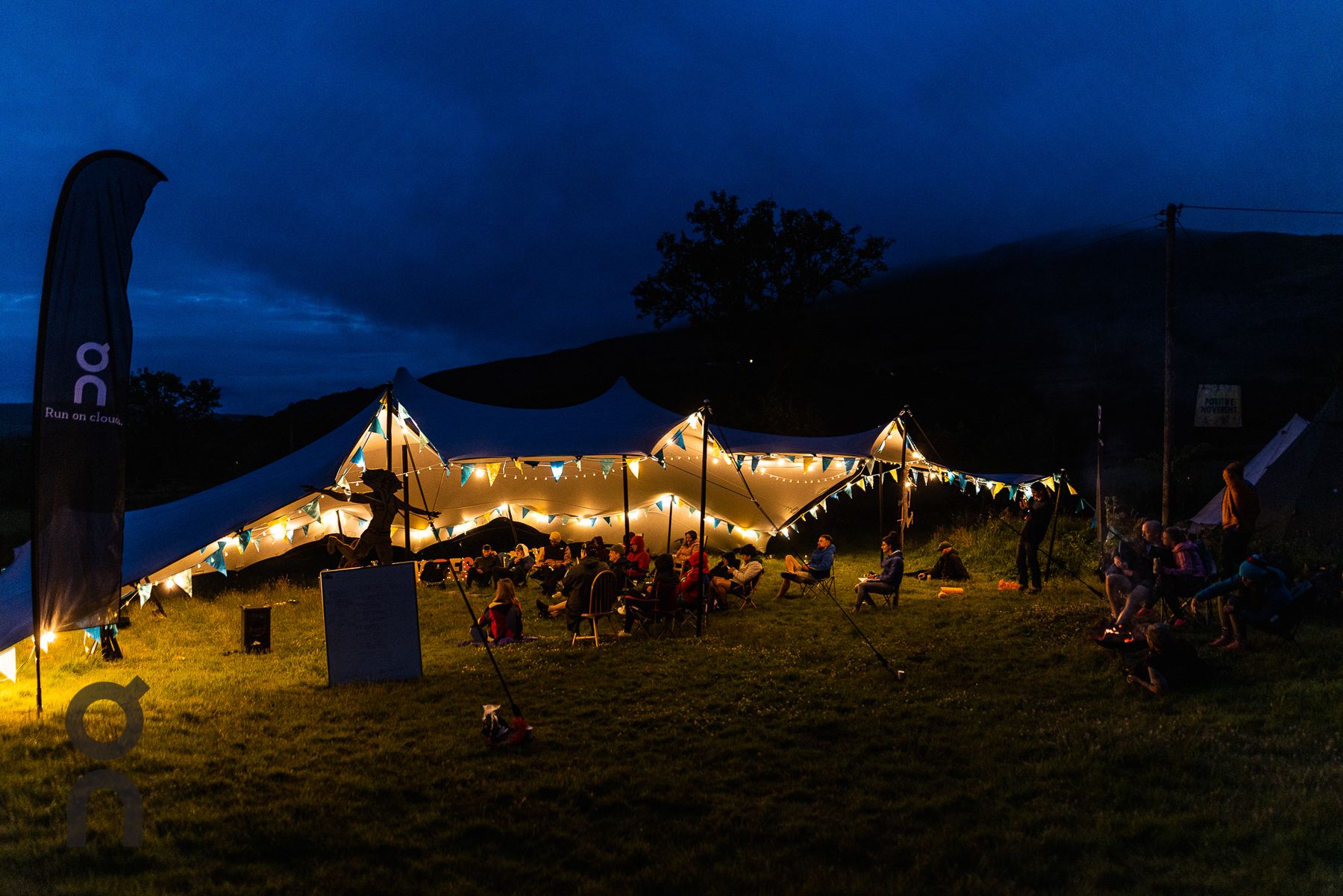 Although being surrounded by a group of motivating and supportive people is enough to leave us inspired, we always like to offer up space for people for someone to tell their unique story. Tonight we passed the mic to Dan Keeley, mental health activist, adventurer and public speaker, and Jimmy Watkins, Former athlete and Founder of Running Punks. Both talks were inspiring, heart warming, and we'll all be taking something away from them.
''Being invited to speak about my 'tales from the trails' and the power of channeling adversity into epic running adventures was a proper privilege, as was hearing the personal stories & experiences shared by the community around the campfire afterward with our Swiss fondue in hand. Perfection." - Dan Keeley
---
Saturday evening was nicely wrapped up with a live atmospheric music performance from James Crowley, Folk-infused indie pop singer song writer. An atmospheric acoustic set around the campfire was just what we needed to settle down all the incredible energy from the day.

Into Sunday, and there was even time for more adventure! Guest photographer, On Ambassador and special friend of Love Trails Tanya Raab, not only managed to capture all the amazing memories of the weekend, but was also on hand for a special trail running & photography workshop, passing on valuable skills. Tanya's photos are always captivating, and you can see some of them peppered through this blog post.
---
''As well as awesome trail running experiences, you'll also meet inspirational and welcoming characters, a superbly curated mix of music, talks and food! You'll leave with great memories, new friends and a feeling that you've made the most of your weekend 🤙'' - Tom Eagle, Guest of On Venture by Love Trails
---
After three heart warming, adventure filled and inspiring days in the Brecon Beacons, it was time to part ways. It was another reminder that we love putting on these events. Not just for the adventures, but for the community and togetherness we feel from those that attend. Thank you to everyone who made it so special.
---
Would you like to come and join us on one of these unique weekenders? We have a few we think you'll like.

Coming up next, we're 'On Tour' at two events in the North of England, and we'd love to see you there. We'll be pitching up and offering that well known & loved Love Trails experience in the Lake District in August, and the Peak District in September. See you there? :) 👇
⛰️ Love Trails On Tour in the Lake District 20th - 22nd August 2021 Click here to find out more.
⛰️ Love Trails On Tour in the Peak District 17th - 19th September 2021. Click here to find out more.
---