From award-winning artists, boundry pushing run crews, globe trotting adventures, thought leaders and more... the Love Trails lineup is truely packed to the brim with inspirational content. Here's a handy guide to 10 thigns you won't want to miss!
1. Live Performace: Holly Walker
Thursday, 22.30-23:00

Having written and sung Steal and Midas from Maribou State's debut album, as well as latest single Nervous Tics from their second LP Kingdoms In Colour, on which NME said she 'shines', Walker has been writing and touring live with the group for the last few years.

Kicking off your first night at Love Trails in the right way, we've put together a brilliant music line up for you, including the incredible Holly Walker. After playing with her band at the likes of Bestival, Secret Garden Party and Glastonbury, the London based singer-songwriter presents a unique collection of groove-led songs, showing off her sultry and intoxicating vocals. So, pitch up your tent, grab a beer and join us by the main stage.
2. Friday Pub Crawl Run 25km
Friday, from 11:00

One of our most popular runs at Love Trails Festival last year, the Pub Crawl Run… because a pint tastes so much better when you've had to run for it! This 'Just Show Up Run', will be taking place throughout the day on Friday, with the first wave leaving at 11:00am. The first wave is being led by Bad Boy Running founder David Hellard. The run will be at a social pace, winding through the traditional villages of Gower, stopping at three pubs along the way.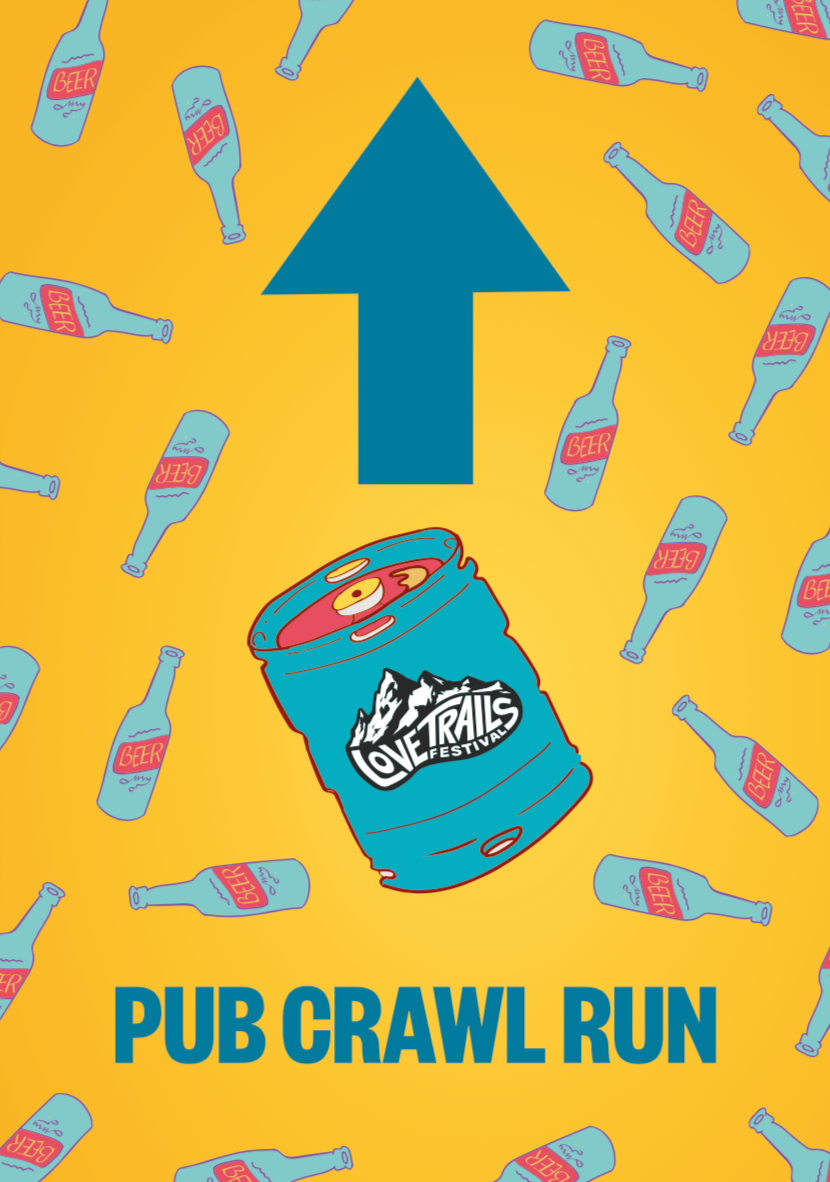 3. Live Performance: Welcome Speech From The Love Trails Team + Prince Fatty & Horseman
Friday, 17:00 - 18:00

Although the actual festival starts on Thursday evening, we know that sadly, not everyone will be able to join us. Come Friday, however, we hope to see as many faces as possible, as we welcome you to Love Trails Festival 2019. Keeping the vibe going, we'll go straight into our first set of the evening from Prince Fatty, and reggae artist, Horseman.
4. London Midnight Runners Sunset Bootcamp Run
Friday, 18:00-19:30

One of the biggest crews joining us at Love Trails Festival, it will be hard to miss this group of runners as they stampede through the festival site, on Friday evening. Heading into the sunset, the Midnight Runners leaders will mix up the run with multiple exercise stops, over a 5 (ish) km distance, before returning back to camp, where the party will continue.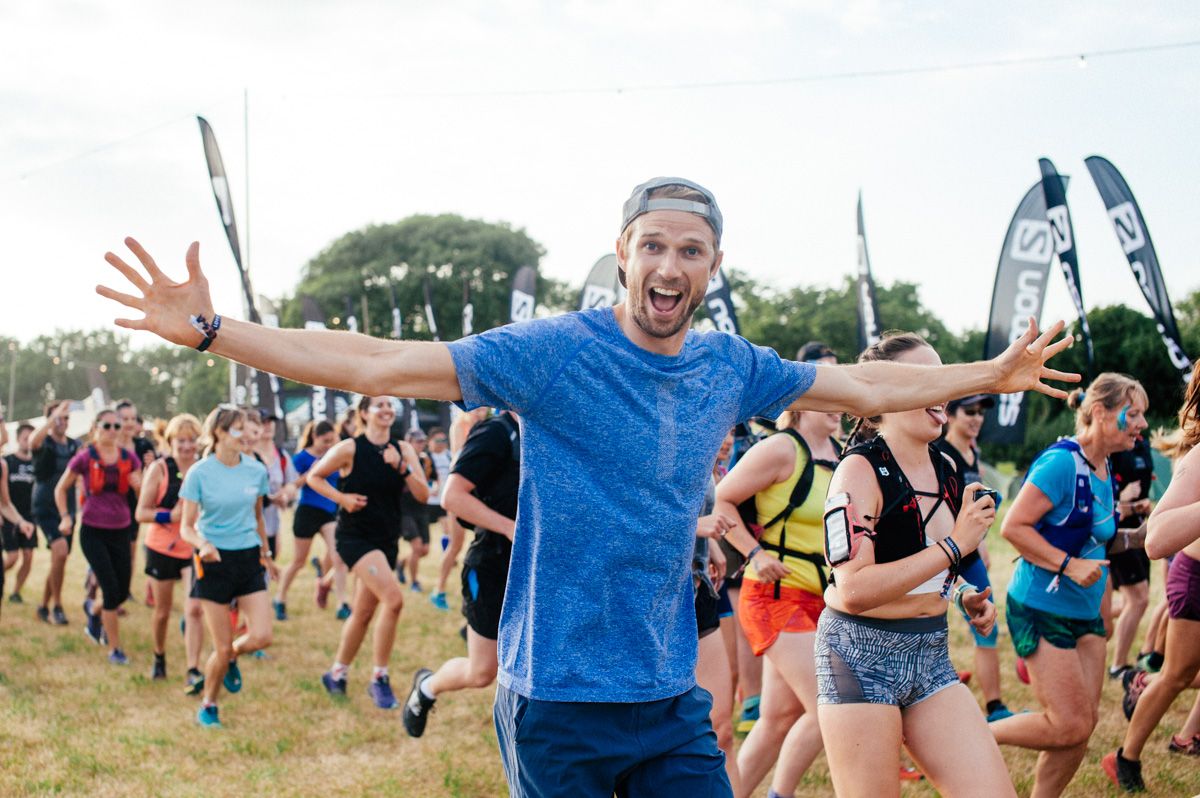 5. Live Performance: Run Dem Crew Block Party
Friday, 21:45 - 00:00

Not only do Run Dem Crew run and cheer, some of them are also DJs! Joining us on the main stage on Friday evening, is crew founder, Charlie Dark, as well as Mr Trouble, Melody Kane, Mohson Stars, DJ Nav, and Track Mafia founder Cory Wharton-Malcolm. Bringing the beats and the dance moves, they'll be getting the crowd going with their Block Party remixes - the perfect way to end our first day out on the trails.
6. Live Performance: Offical World Beer Mile Championships  feat. Aber Taiko Drummers, And DMX Champion & Multi-Award Winning Turntablist JFB
Saturday, 14:15-17:30

Get your long runs done in the morning because come Saturday afternoon, you won't want to be too far from the main festival site. Taking the Beer Mile Relay format to new heights this year, we're holding the Official World Beer Mile Championships. The rules are simple; grab a group of four and one by one you will down a beer before running ¼ of a mile. If you aren't running, make sure you're cheering. We'll also be joined by Aber Taiko Drummers and DMX champion and multi-award winning turntablist JFB, who are sure to get the crowd going. Energy levels a million for this one. See you down the front!
7. Live Performance: Run Dem Crew & Live Electronic Music Performance
Sunday, 15:00-16:30

After two days of running your legs might be getting pretty tired? What better way to wind down the miles than with a relaxed 4km run down onto the salt marshes, followed by a festival-exclusive live electronic performance from Run Dem Crew's founder Charlie Dark in The Big Stretch. We are all so excited for this!
8. Ross Edgely's Keynote Talk
Sunday, 18:30

In 2018, adventurer and Vivobarefoot ambassador, Ross Edgley became the first person to swim around Great Britain - that's 1200 miles in a 157 days. And this was by no means his first challenge; Edgley has completed a marathon whilst towing a 1.4 tonne car, climbed a rope the height of Everest, and run 1,000 miles barefoot with a 50kg backpack.

We are delighted to have Ross at the festival this year, in what we're sure will be an astounding and inspiring talk. Don't miss the book signing afterwards at the "Vvagon" (Vivobarefoot's stage at Love Trails).

9. Live Performance: Joel Culpepper
Sunday, 19:30

The dynamism, energy and impact of his live shows where Joel is at his undeniable best. Recent outings, including a European tour, a sell-out show at the Jazz Café and appearances at Camp Bestival, Standon Calling, Wilderness Festival, All Points East, and The Great Escape have showcased honest, real and transcendent music with a vocal talent that is as rare as it is exceptional.

"What a voice, he'll be a superstar"- Mary Anne Hobbs, BBC 6 Music

The beats will be flowing, with R&B singer-songwriter Joel Culpepper taking to the main stage on Sunday for a sunset set. Bringing together timeless soul music with seductive and sensual vocals, he has become known for his distinctive vocal style and energetic stage performances. Joel is sure to bring the vibes!

"That vocal takes me back to Sam Cooke, with a hint of Prince in there production-wise… a beautiful track" – Lauren Laverne (BBC 6 Music) commenting on 'Afraid To Be King'.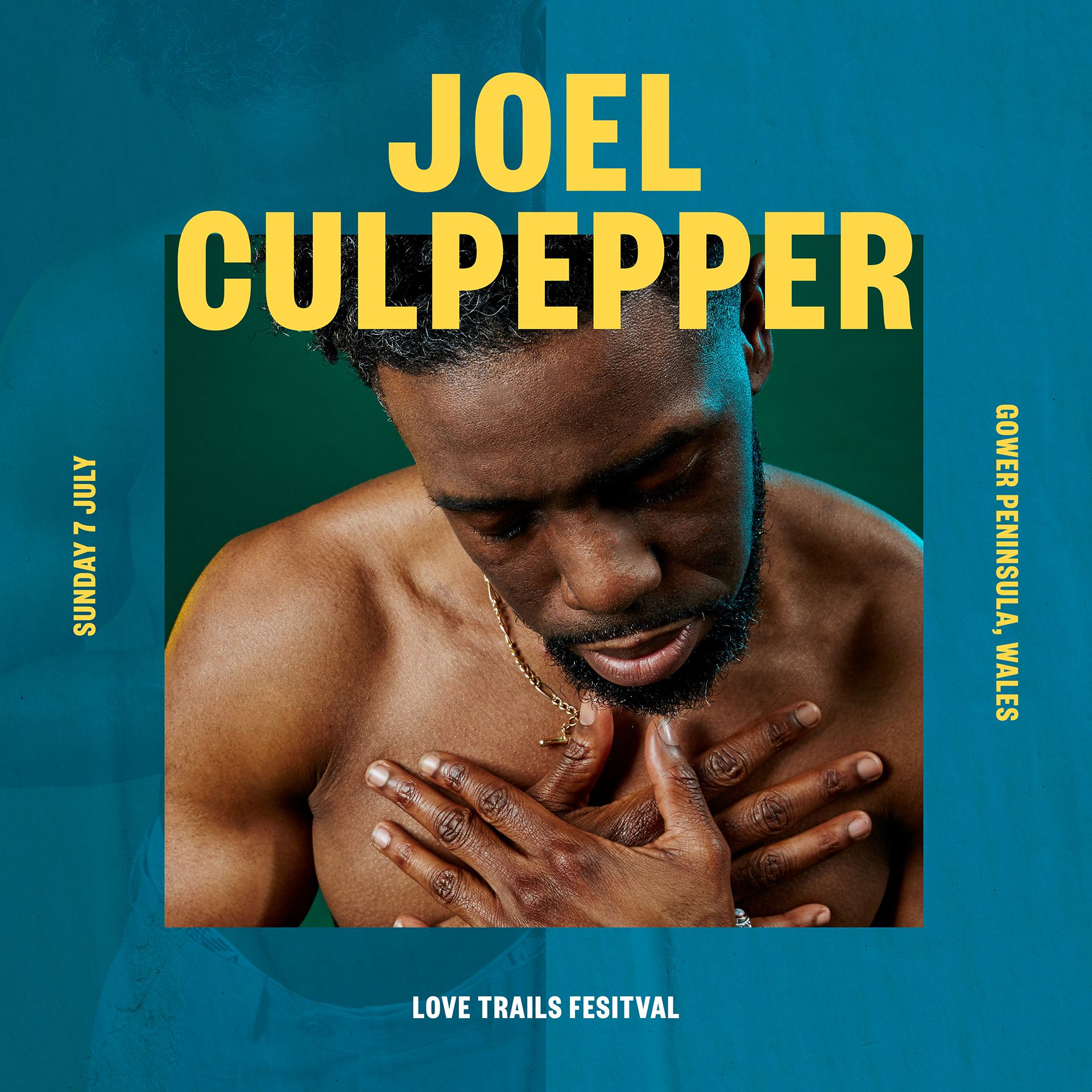 10. The Closing Night; Bonfire, Improv Performance, Special Guests & Secret Performances...
Sunday, 22:00 till late

Rounding off an epic weekend, we'll unite around the bonfire, sending flames blazing into the sky, before gathering around the main stage for our final sets of the evening. Closing the festival in the best way we know how, we'll keep the tunes going and the bar open until late.

The Love Trails team have pulled out all the stops to close the 2019 festival in style. It's all pretty top secret but let's just say... you will be kicking yourself if you miss this.
Time to book Monday off work if you haven't already? Yep.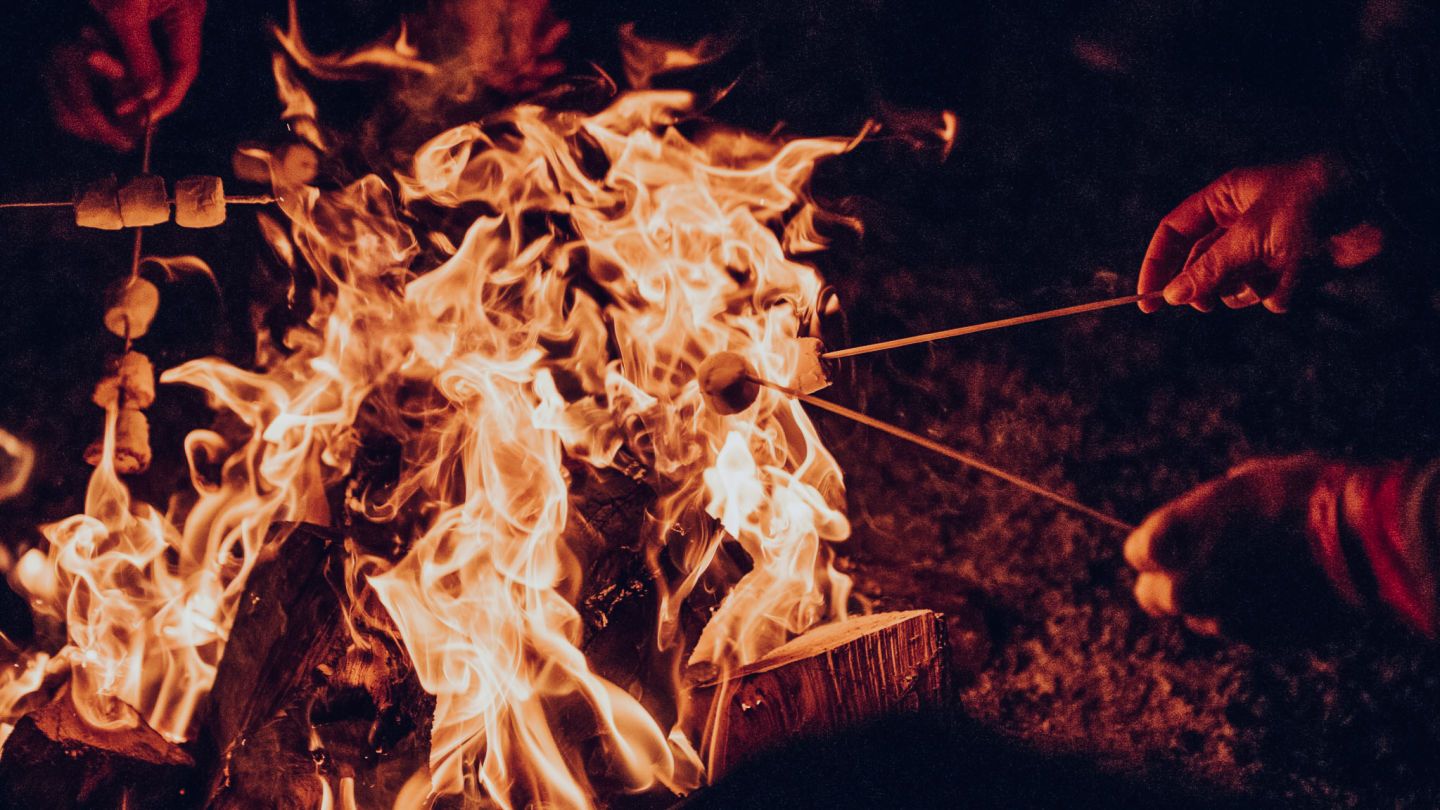 Some other EPIC things you won't want to miss...

GRAB AN ICE COLD CAN OF "FAST AS F@£% PALE ALE"
This one of a kind craft beer has been brewed in South West Wales, a collaboration beer created by BeerRiff and Love Trails Festival.
ARRIVE EARLY ON THE THURSDAY
Make the most out of the festival. The campsite opens at 4pm, with talks, music, and fitness all kicking off from 7pm.
IT'S NOT JUST ABOUT THE RUNNING!
Book a spot in the Estuary Spa, with a plunge pool, two wood-fired hot tubs, barrel sauna, exclusive bar and chill out area, this is the perfect way to unwind and relax after a day out on the trails. Sessions start from just £10 for a 2-hour session! Book here from just £10
DON'T FORGET...
●     Out Of Office On! - Book Friday AND Monday off work to experience all of Love Trails
●     It's fancy dress on Saturday night! Bring your boldest outfit and your (biodegradable) glitter. The themes are "Fast And Speedy" and "1970s Time Machine"
●     Car Parking - Pre-purchase a car park pass from Fixers. It's £5 more per car if you leave it till the day...
●     Shower - Pre-purchase a shower pass from Fixers

Still need a ticket?

Weekend tickets still on sale from £119/pp... Zero days off work required for those weekend warriors out there.

Book yours here: lovetrailsfestival.co.uk/shop
---