The TERREX Ultra Two is slick, striking, and comfortable, and perfect for welcoming the dry trails as we transition to the summer months. I took the shoes for a run on what felt like the first day of UK Summer this year.

These are my top 5 take-aways;
1) They're made from up-cycled ocean waste
Most importantly, the TERREX Two Ultra trail shoe is made with plastic waste, collected from remote islands, beaches and coastlines. adidas' collaboration with Parley for Oceans has allowed consumers to shop with the planet in mind, without compromising on aesthetic, or performance in any of their products. You can read more about Parley's cause here, and about adidas collaboration here.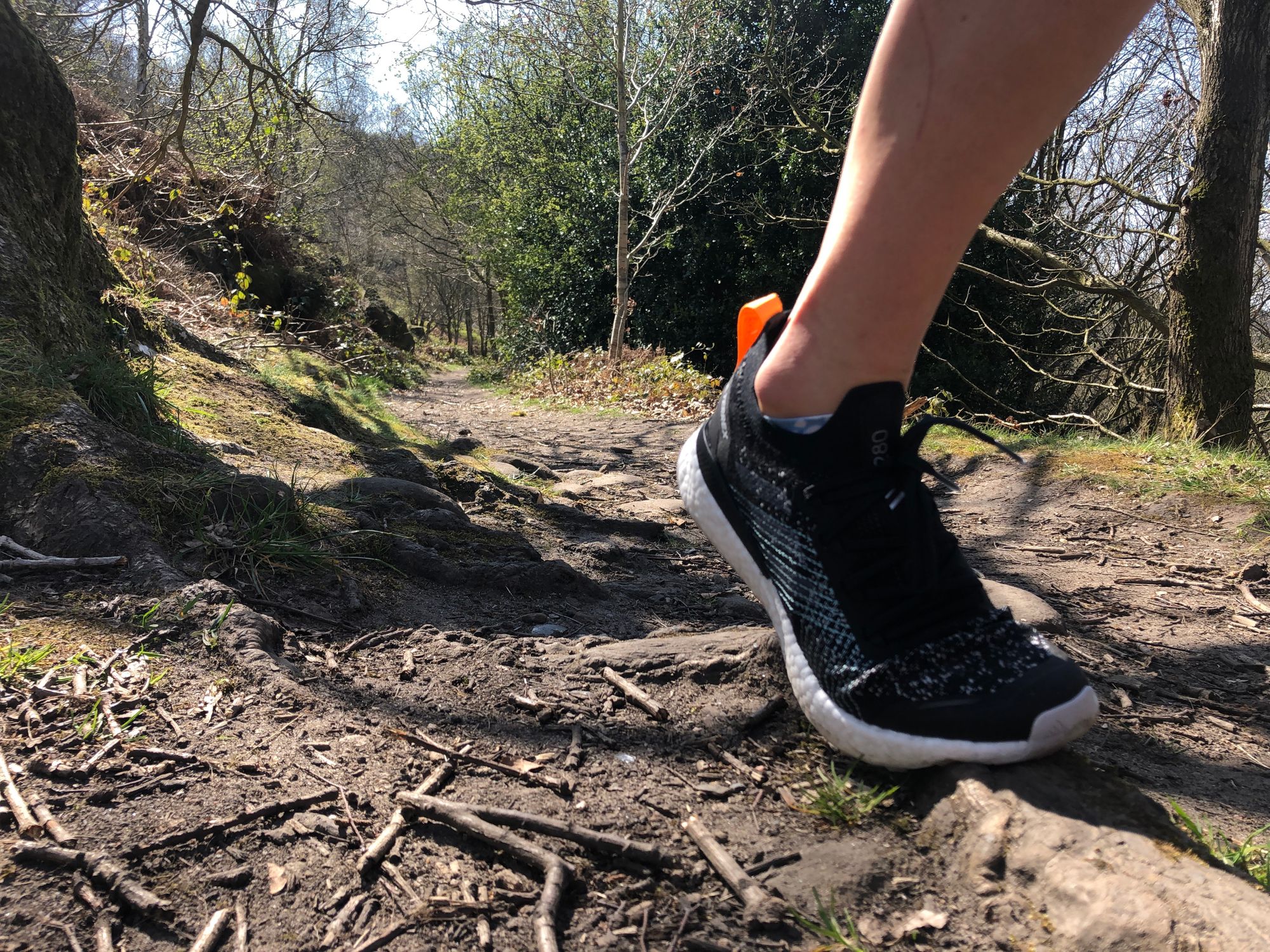 ''It's quite rare that you'd find a type of trail shoe that not only protects you against tough terrain, but also look so good you want to wear them to all your upcoming social occasions.''
2) They're super lightweight and soft
The TERREX Ultra Two is super lightweight, so much so that I'd feel comfortable taking these out for a steady road run and know I wouldn't be out-weighed by my feet half way through. The material is really soft, hugging your foot like a thick sock, whilst the cushioning under foot provides amazing comfort on loose stones and technical terrain.
3) The cushioning leads to longer miles
The mid-sole covers the entire foot, and it's thicker than what I'm used to, so I was pleasantly surprised with how little I could feel beneath my feet on some of the technical trails in the Peak District. You can easily go for long miles in these without being worried about painful feet or bashed toes. The tread is suitable for dry, technical trail and angled opposite ways on both the heel and the toe, you're safe on both the steep descents and descents.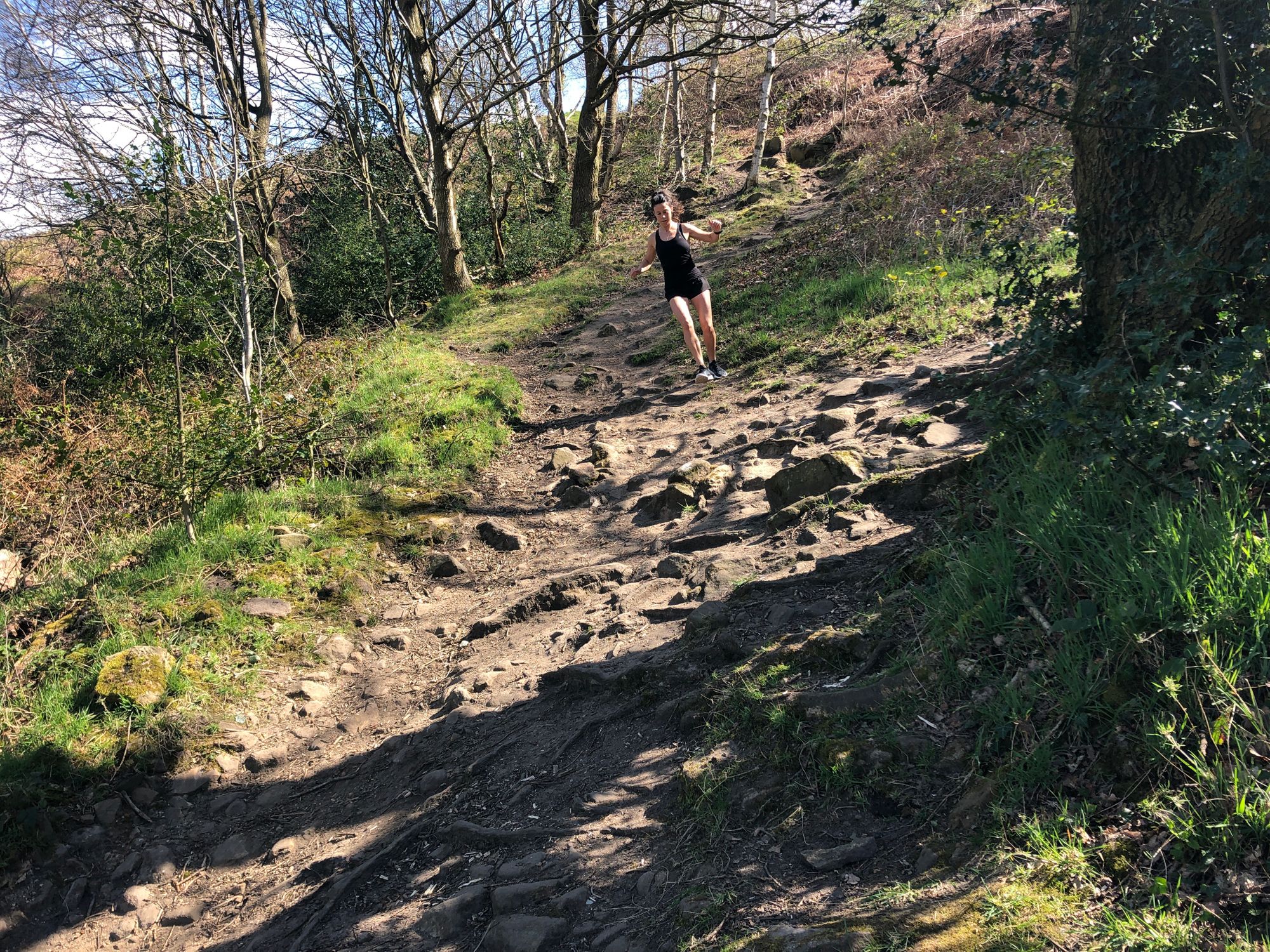 4) Wear high rise socks for maximum comfort
The heel collar at the back of the shoe does rise up higher than any other I've seen. And although this looks good, you're better off wearing higher socks, as oppose to ankle socks as the collar has the tendency to rub into your heel ever so slightly, especially when your toes are in a point position.
5) They look fantastic
The TERREX Ultra Two is super comfortable, and at the same time looks fantastic, so you don't have to compromise.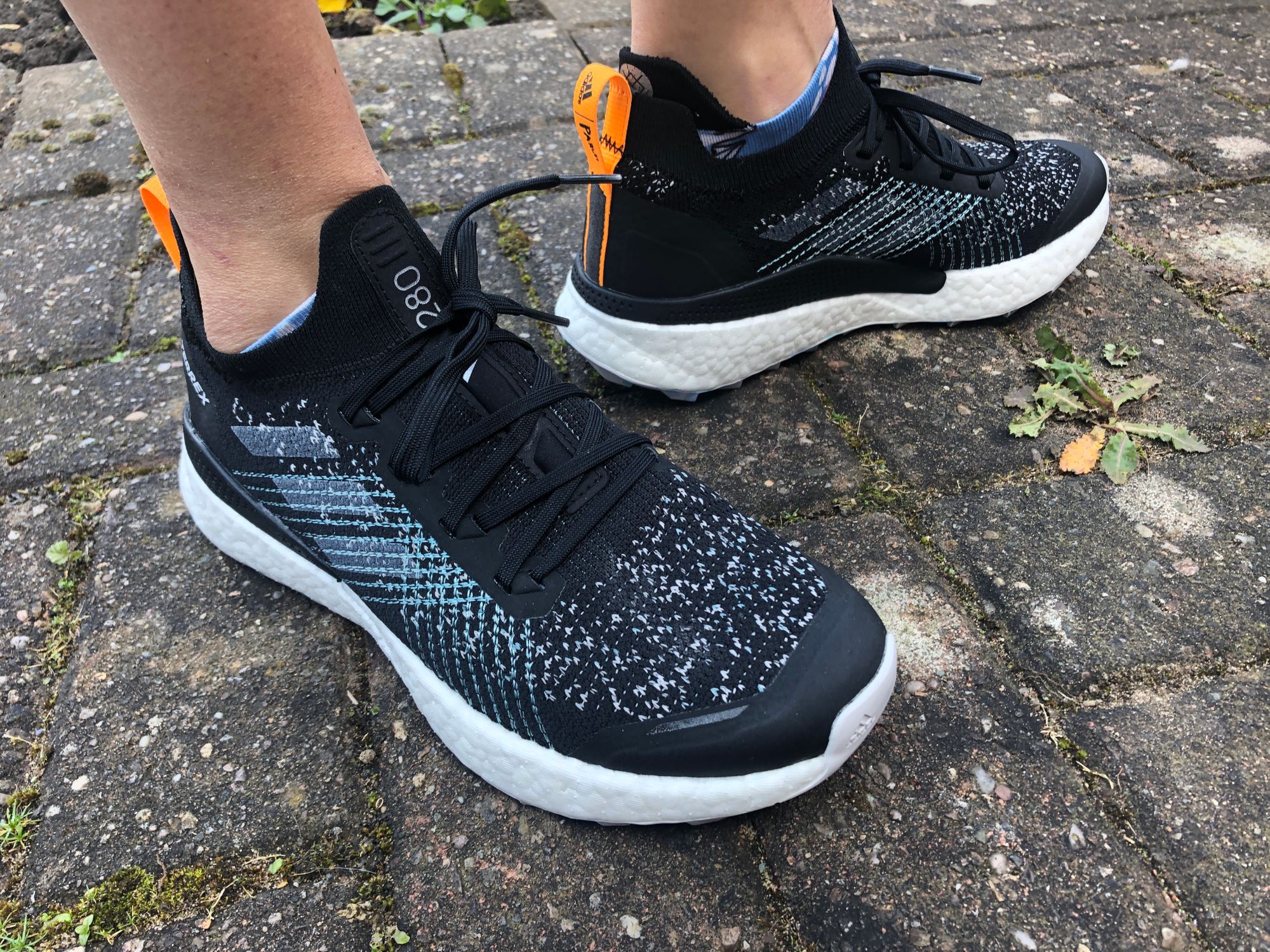 Written by Sarah Pritchard, Head of Delivery at Love Trails Festival
---
👣 Let us know if you get a pair by tagging us in your social posts!  @lovetrailsfestival
📷 Follow more adventures on @AdidasTerrex
---