Love Trails Festival 2020 will take place at Weobley Castle, Gower Peninsula, SA3 1HB. Whether you're coming by car, coach, train, or bike, getting to Love Trails Festival is super easy, and you'll be welcomed with stunning views of the Gower Peninsula when you arrive.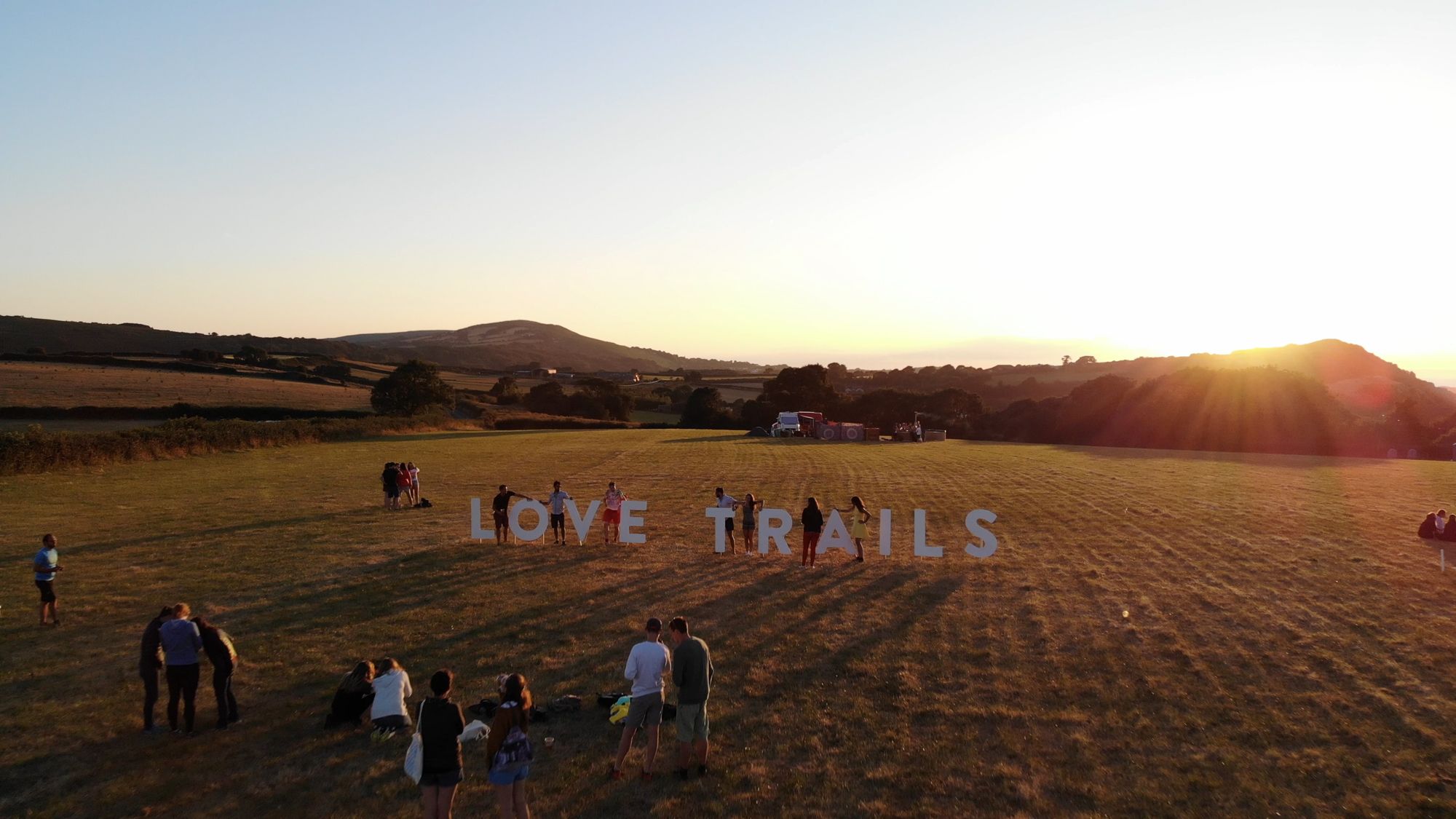 Here are a few ways you can travel;
Run to Love Trails Festival!
Maybe the ultimate 'Run To' of all time? Run to the festival site!
You'll meet the Love Trails Crew at Gowerton Station. Where we'll off-load all your camping gear and luggage, and send you off on your way along the beautiful South Wales Coastal Path with our qualified Run Leaders. In the meantime, we'll take your heavy camping gear to the festival site for you.
Run to Love Trails Festival costs £10 which covers the cost of the luggage transfer van. The run is approximately 10 miles from Gowerton Station to Love Trails. Details and booking options will be announced soon.  
By Train
Arriving by train is the easiest and most environmentally friendly choice, so please consider this first when planning your journey.
Swansea Station is the closest largest station. Trains run direct from London Paddington in three hours and from Cardiff in under one hour. For journey times and routes please visit www.gwr.com.
Gowerton Station is also close to the festival site, and an 11 minute train from Swansea, with trains running every 20 minutes.
From Gowerton Station or Swansea Station, you can easily take a taxi to the Love Trails Site. The journey time from Swansea is approximately 30 minutes and costs around £25, so it's worth filling the seats.
By Coach
Last year, we partnered up with Big Green Coach Company to provide return coaches from London and Cardiff. In 2020 we're going to be putting on more journeys from across the UK, at an affordable rate, making the coach is more appealing option than travelling by car. Information about coach travel will be launched in 2020!
By Bike
If you're thinking about travelling by bike to Love Trails - well done for reducing your carbon footprint! From Swansea Train Station it's a beautiful 12 mile cycle ride and we have free secure bike racking at the festival. If you are travelling by bike and would like to team up with others, please email info@lovetrailsfestival.co.uk for more information.
By Car / Campervan
If you are driving to Love Trails Festival, please try and fill your seats to help lower your carbon footprint. It also helps split the cost of fuel and helps others looking for a lift. You can post in our friendly Love Trails Festival Facebook Group about car sharing.
If travelling by car, please follow signs for Weobley Castle, and then the event signage put out for your direction. Arrival information will be sent out to attendees in the weeks leading up to the festival.
Car Passes and Campervan passes must be bought as an extra here https://lovetrails.fixersworld.com/shop/love-trails-festival-2020
By Plane
If you need to fly, then the closest airports are Cardiff Airport or Bristol Airport. Overseas flights are more regular to London Airports, so check your route on Sky Scanner and choose the best option for you.
---