Gower was the first place in Britain to be named an Area of Outstanding Natural Beauty, and it's been scooping awards ever since. With cliffs and woodlands ringed by sparkling beaches, the Gower Peninsula is a dream trail running & adventure destination.

Here are 5 things not to miss on this 70-square-mile (180sq km) paradise, also the home of Love Trails Festival.
Rhossili Bay

Rhossili regularly makes lists of the world's best beaches, for very good reason: its three-mile (4.8km) golden sands feature towering cliffs and Worm's Head at one end, dunes at the other, and a genuine shipwreck in between.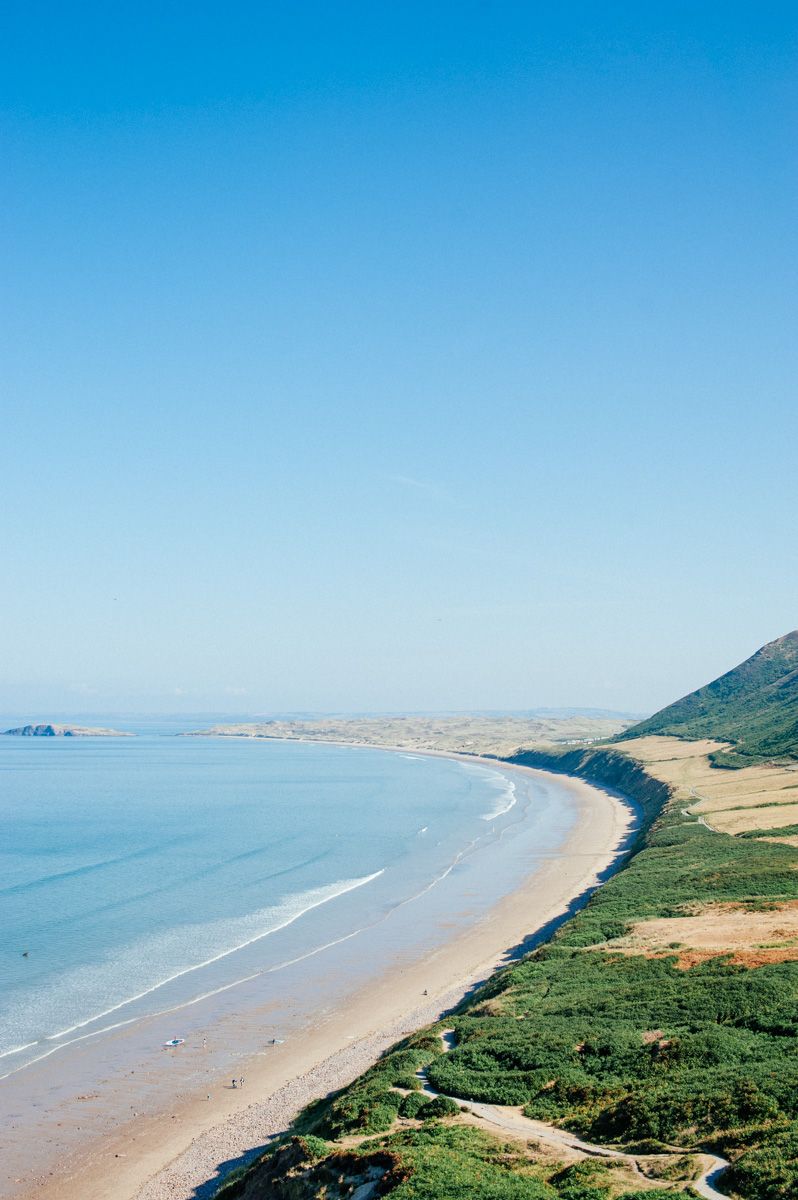 Three Cliffs Bay

For sheer natural beauty, Three Cliffs Bay is simply stunning: the Pennard Pill river cuts a deep cleft into the wooded hillside before emptying into a gorgeous bay, overlooked by the ruins of Pennard Castle and the eponymous three jagged cliffs. Strong currents mean that Three Cliffs isn't ideal for wild swimming, and it's that little bit harder to get to – but that makes it quieter, and even more special.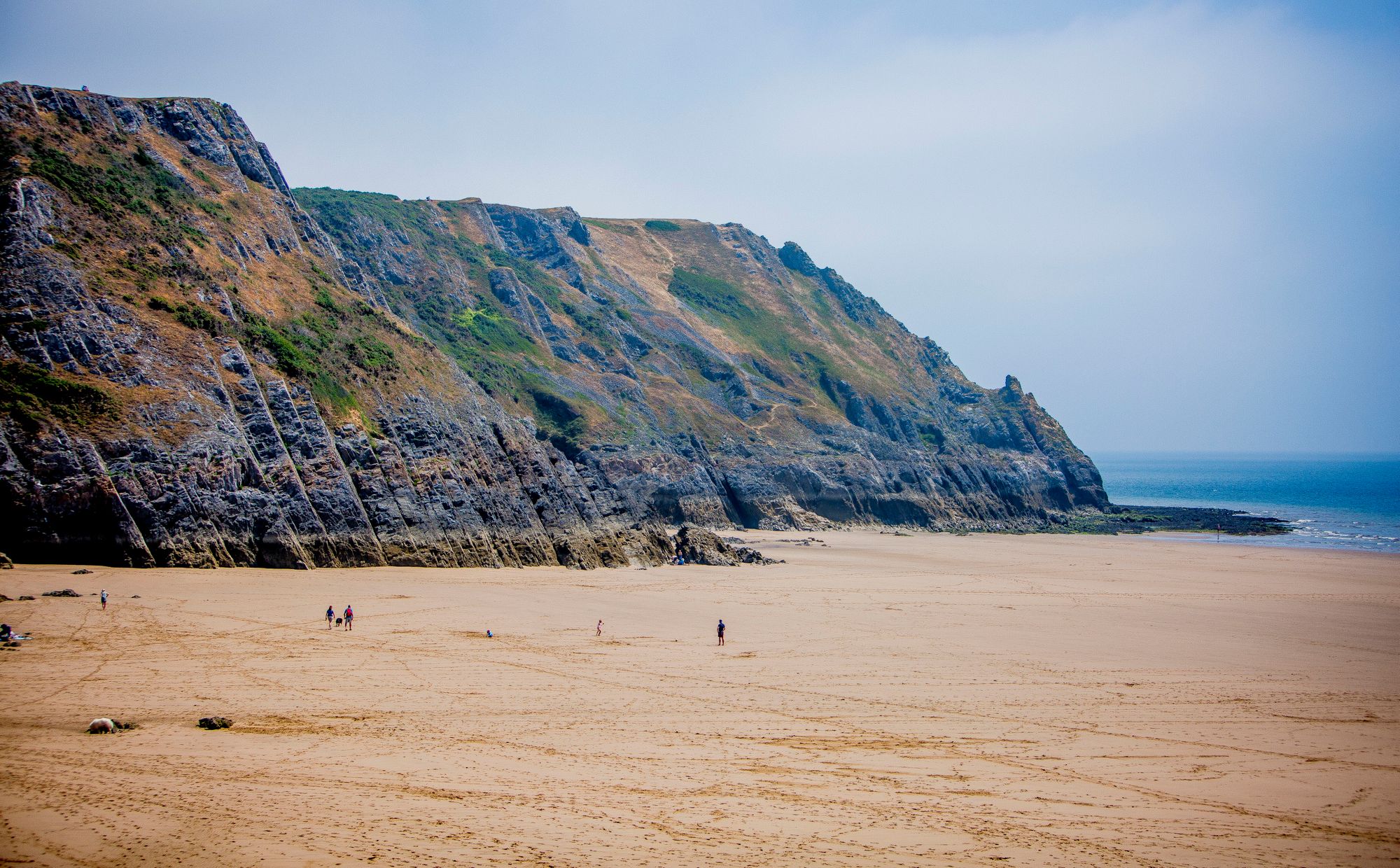 Gower's Castles

Part of the Love Trails Festival site, your abiding memory of Weobley Castle will be its dramatic location on the windswept north coast of the Gower peninsula – overlooking salt marshes and mudflats with the wild Llwchwr estuary beyond. This epic view must be the same today as it was 700 years ago when this fortified manor house was raised in stages by the wealthy de la Bere family, stewards to the lords of Gower. In total, there are five castles to explore on the Gower Peninsular.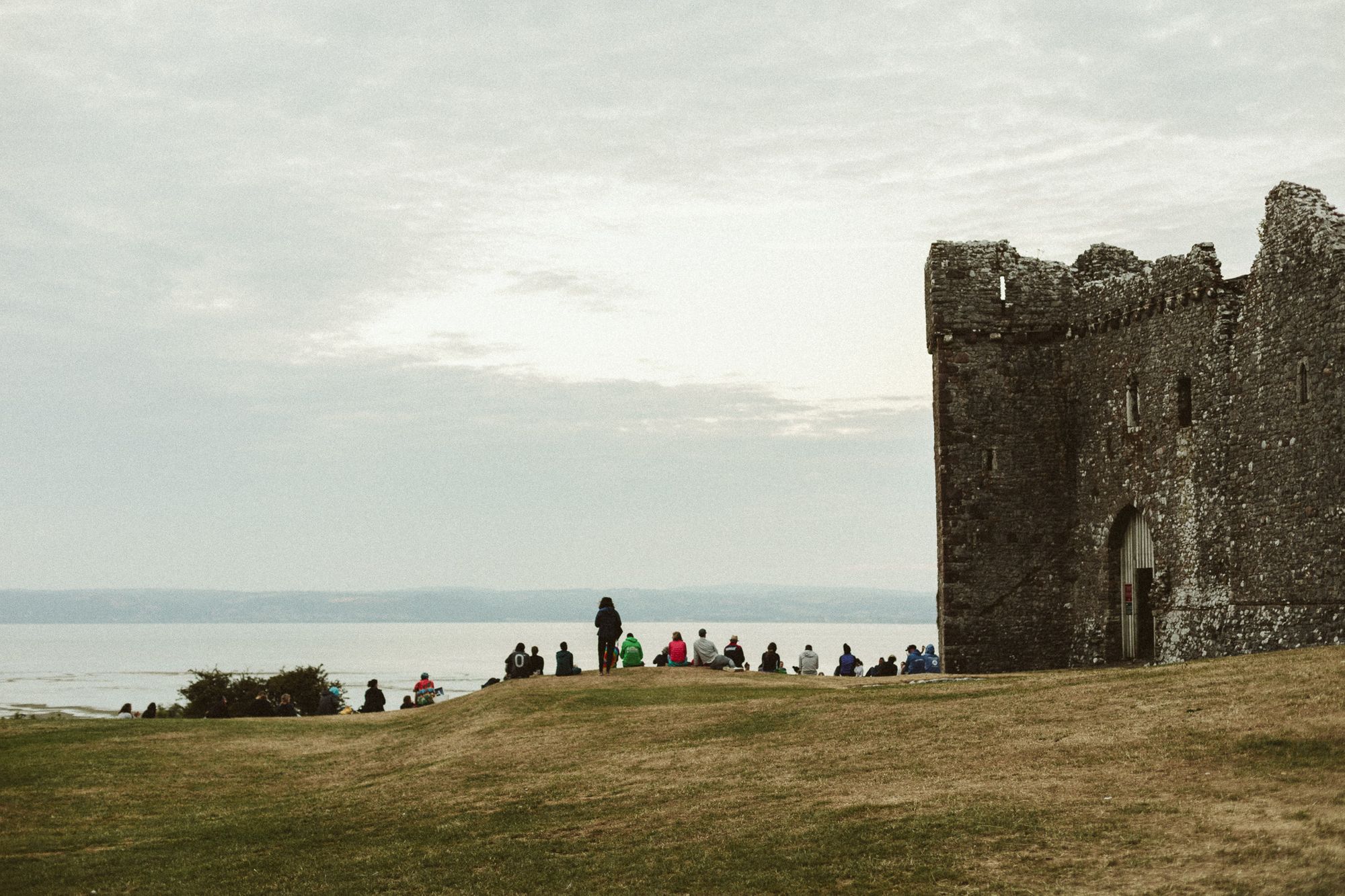 North Gower & the Salt Marshes

North Gower is home to golden expanses of sand, extensive saltmarshes and sand dunes. This vast landscape is an incredible place to explore and is located right next to the Love Trails Festival site, just make sure you visit when the tide is out, or you'll get wet feet!
Gower Salt Marsh Lamb is also farmed on the north coast of Gower. As you may know, Welsh lamb is among the best in the world. The unique lifestyle of Gower Salt Marsh Lamb makes it stand out from the flock, says Will Pritchard, whose sheep are kings (and queens) of Weobley Castle Farm on the north coast of Gower. You can taste Gower Salt Marsh Lamb for yourself at Love Trails - they'll be cooking their delicious lamb BBQ daily at this year's festival.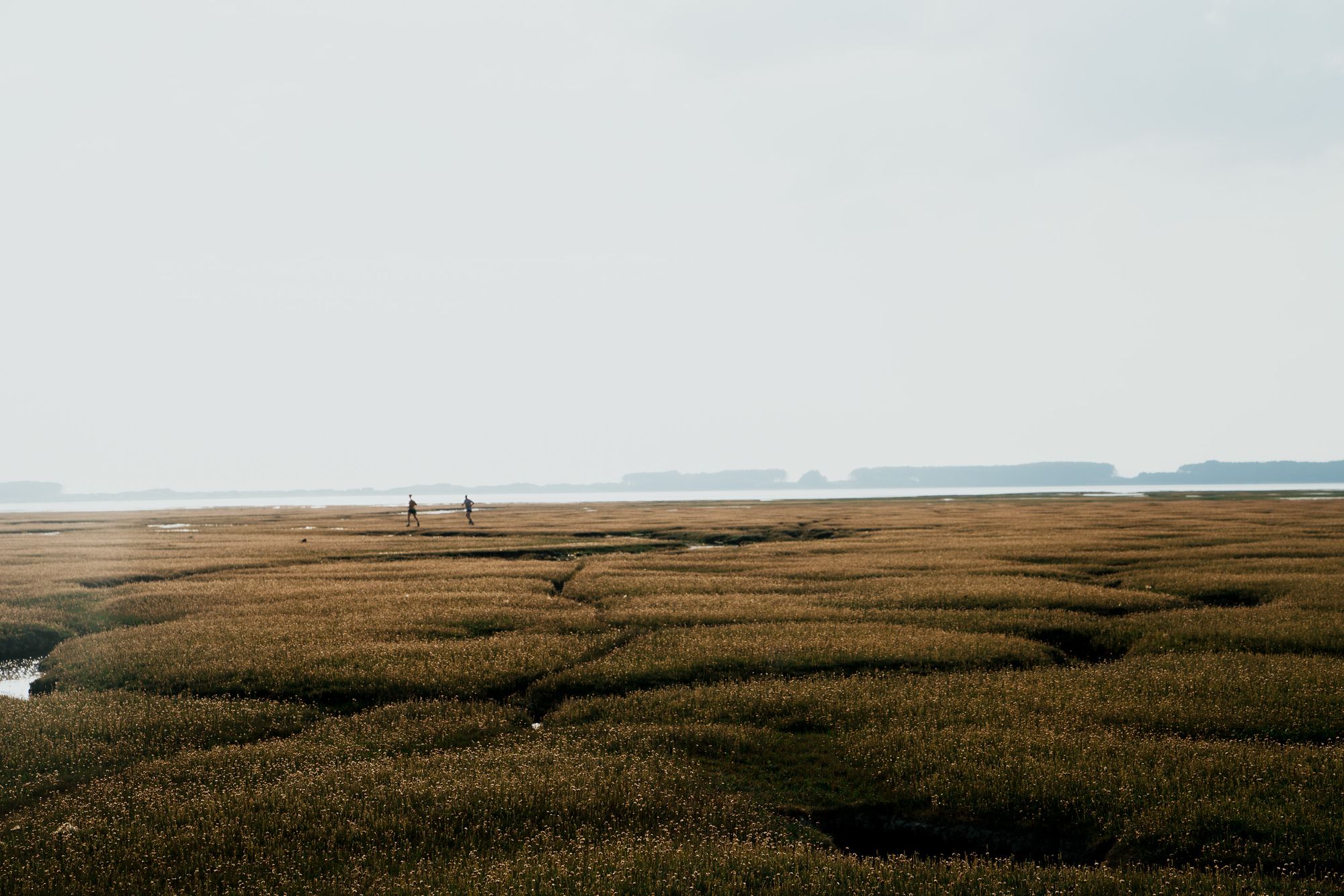 Wales Coast Path

The Wales Coast Path is 870 miles long and runs alongside the entire coast of Wales. The Gower Peninsular is surounded by the sea on three sides, so is blessed with many miles of epic coastal trail running.
The trail has so much variety and different types of environment, so there is always something to capture your interest. From golden beaches, vast sand dunes, woodland, castles and more!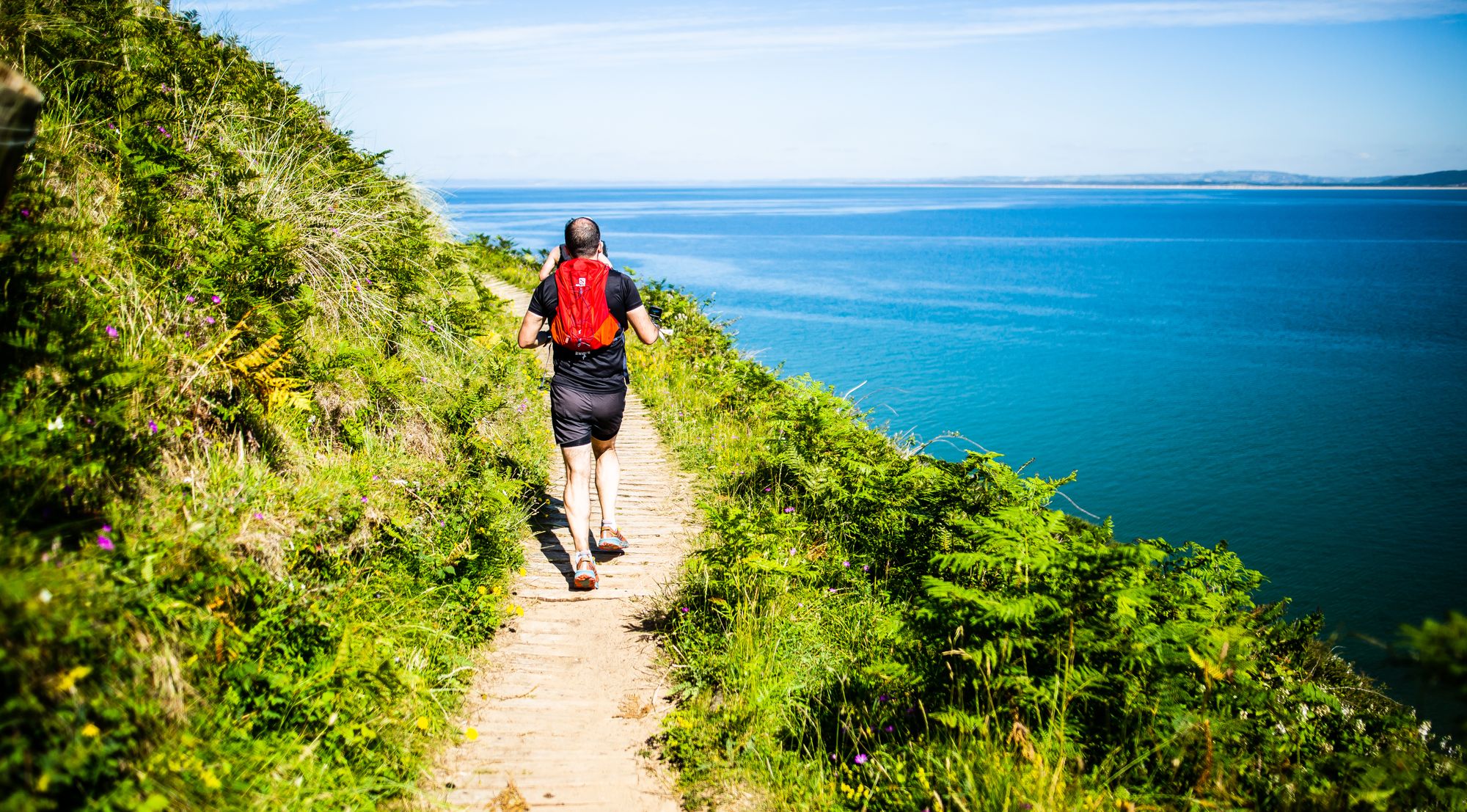 ---