Sure, Love Trails Festival isn't your typical UK music festival... We're all about adventure, movement, relaxation, inspiration, discovery & running. We also know how to throw a great party. :) An eclectic & laid back selection of iconic and new artists soundtrack the weekend. Alongside a huge range of trail runs to suit all abilities, and enough facinating workshops & pumping fitness classes for you to shake a shoe at. Not to mention all-you-can-eat yoga. Love Trails has been designed so there is something for everyone to enjoy, regardless of your age, prior running experience, musical taste or fitness level.

Still not convinced? Here are some FAQs answered:
'Am I too old for Love Trails?'

Nobody is too old to attend Love Trails Festival! In 2019 we had just under 2000 runners of all ages from aged 4 to 74...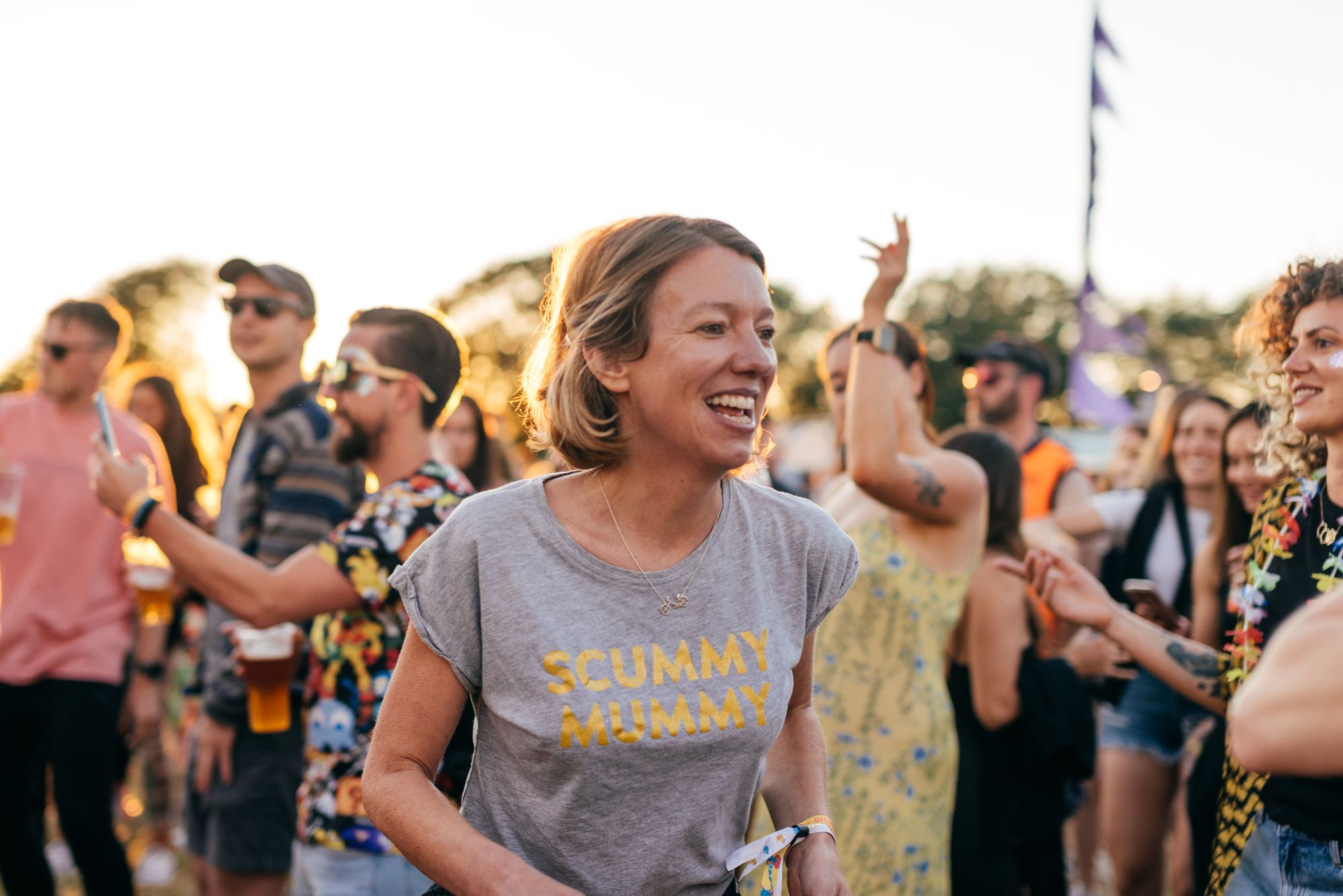 'I'm not a very good runner'

You don't have to be fast or "good" at running to attend Love Trails, you don't even have to run! The Love Trails running programme is non-competitive, so there are no races, and no chip timed events. The Guided Trail Runs at Love Trails are all socially paced runs, catering for all abilities. The marked course Trail Runs are designed so you can go at your own pace, and the 'Run To' adventures all have varying pace groups, so whatever your pace, there's something for you at the festival. All that said, there are some running experiences at Love Trails Festival 2020 that might not be suitable to the very slowest of runners. In in any doubt, drop us an email info@lovetrailsfestival.co.uk and we can advise futher.
If you're a beginner runner, there are plenty of shorter distances (from 3km) to enjoy, as well as a whole host of workshops suited if you're new to running.
'I'm injured - is there any point in me coming?'

Absolutely! In previous years we have had lots of attendees book tickets, and unfortunately develop an injury before the festival. Thankfully, there's tonnes of stuff to do other than running,  so we can assure you your weekend won't be ruined.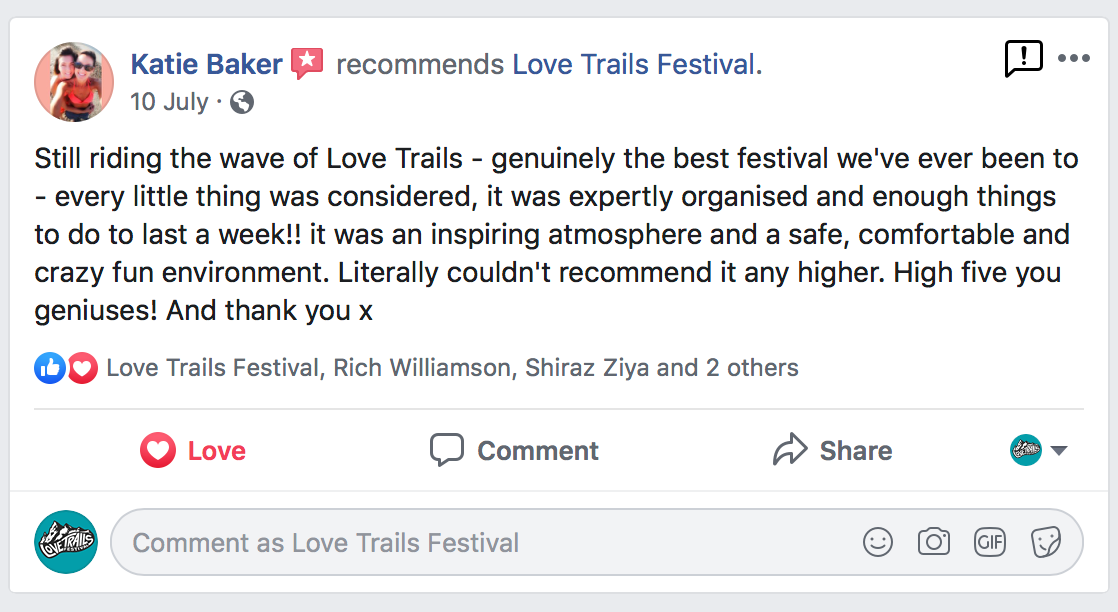 Here's an example of what a day at Love Trails could look like if you are injured:

Wake up and enjoy a relaxing yin yoga class, then head over to the University of Adventure tent and discover the importance of strength and conditioning with an award winning physio. You could dine at the Long Table Banquet, then kick back on a deckchair and listen to an inspiring talk, or head to the crafts tent! In the afternoon you could grab your mates and walk around the adventure obstacle course, trying your hand at archery and axe throwing, then return for a live cookery demo. And at the end of the day, you've still earned your drink so grab a beer in the Dirty Sock Bar before an spectacular evening of live music well into the night. Being injured at Love Trails is nothing to worry about!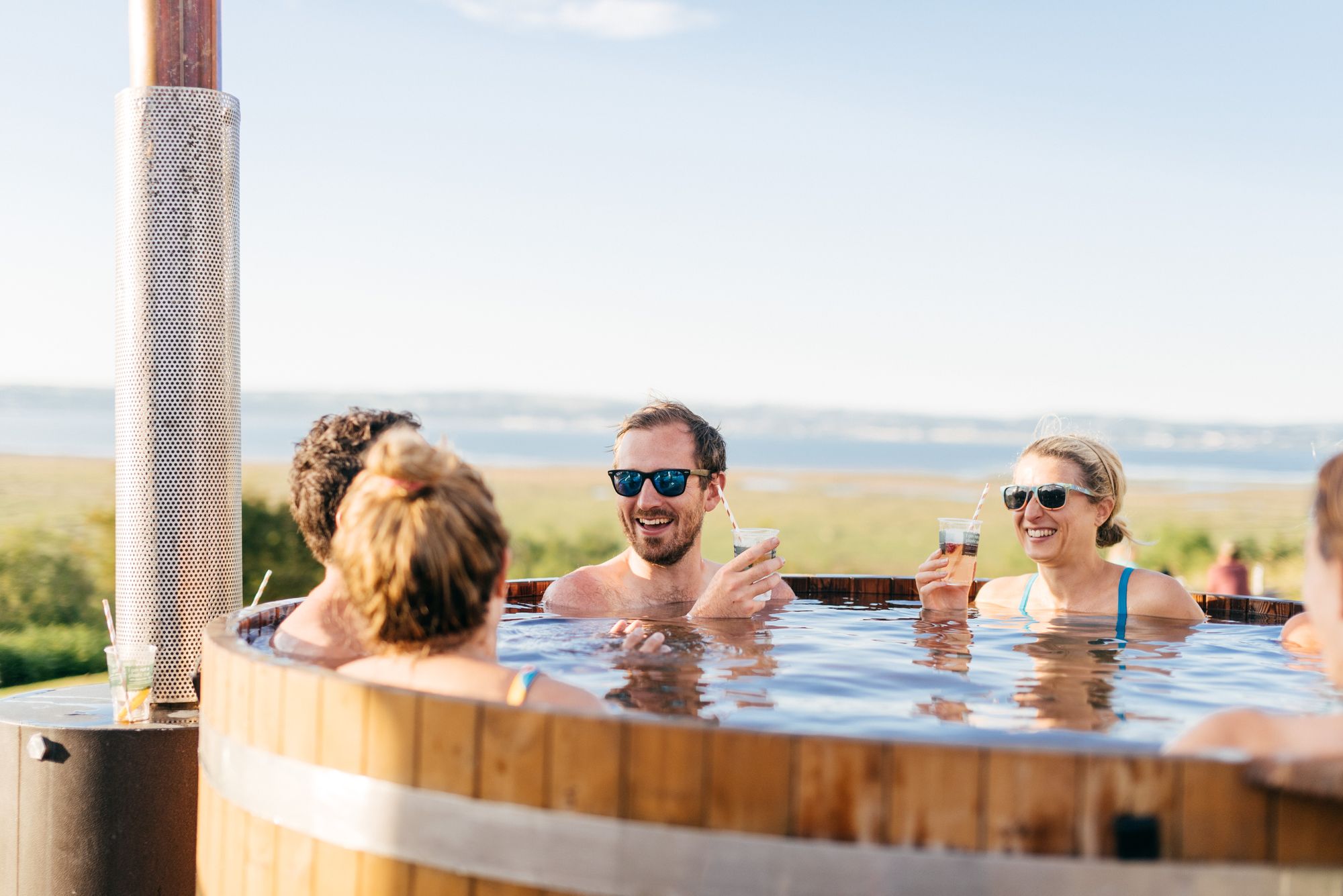 'I don't have anyone to come with'

Love Trails Festival is friendly, inclusive, equally suited to couples, groups or individuals coming alone. So even if you're flying solo, you won't feel that way when you arrive! The Love Trails community is super friendly, and last year we had loads of messages and emails from people who arrived on their own, but left with a whole new group of friends.

But don't just take our word for it though: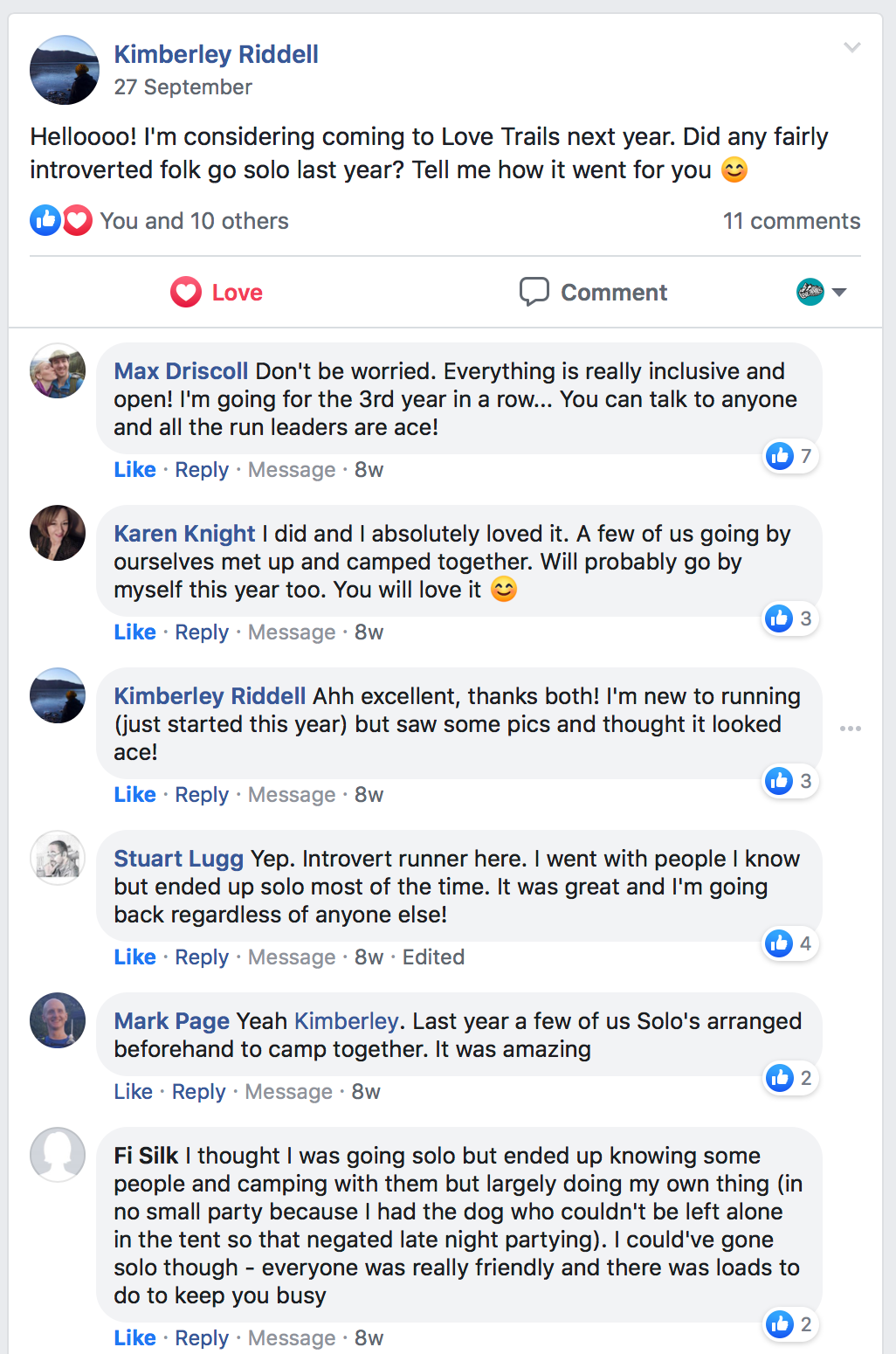 When you arrive at Love Trails you'll be welcomed with not only a stunning view, but by hundreds of like-minded individuals that you'll share the weekend with. And if you do want to be on your own, that's totally fine too! You can take yourself off to one of the golden beaches, or lounge on one of our deckchairs and take in the music, or get your head down in a good book in The Bookshop tent.
You really can just rock up to Love Trails without knowing a soul, and leave with a whole new bunch of friends. But if you're coming on your own and would like to meet people before the festival, here are a few ways to do so;
Post in our friendly Love Trails UK Facebook Group
Travel by Coach from London, Cardiff, or Swansea and meet 50 other attendees before you've even arrived! Details on coaches will be available in 2020
Join the Love Trails Festival Club on Strava to follow runners journeys and reach out to people in your area
Opt to 'Cycle to Love Trails' and enjoy a single or multi day cycle with other adventurous souls so you've got a group of friends to show up to the festival with. New for 2020, details will be available soon!
Come and join us at one of our Love Trails Family trips in 2020 like Sierra Nevada, Faroe Islands, or Norwegian Fjords, and enjoy a unique weekend with the Love Trails community before July. Click here for more info on the Love Trails Family
Check out our partner Run Crews who are involved in 2020 and head along to one of their training sessions to get to know their community. We can assure they are all worth attending!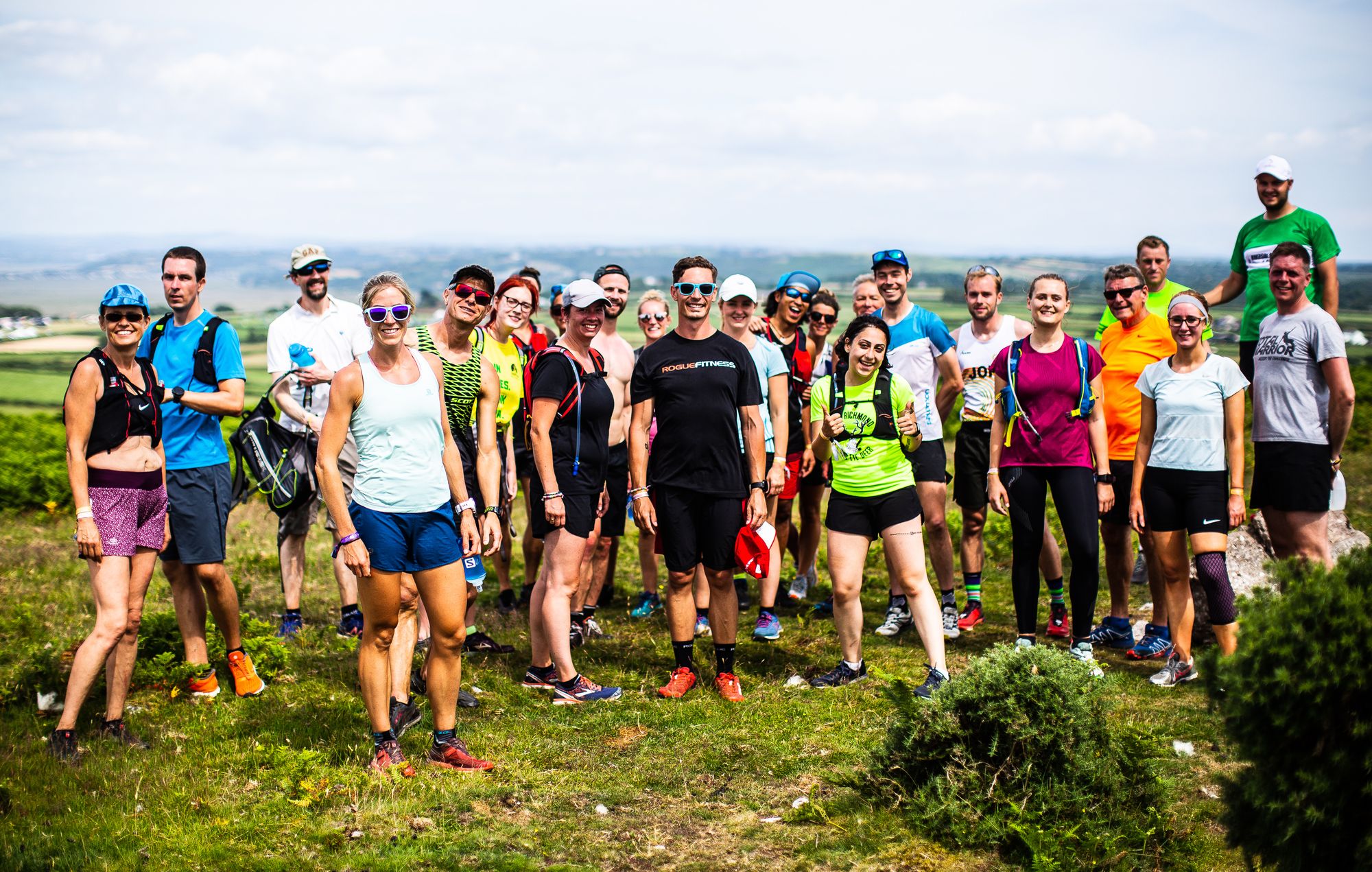 'I've got kids'

Families are more than welcome! Love Trails Festival is open to all ages and is a family-friendly environment. We have 3 different child ticket options; Child: 0-4yrs, Junior: 6-11yrs and Teen: 12-17yrs. We are curating a whole schedule of kids activities and crafts to suit all ages, from bug hotel making, t-shirt printing, flower crown crafts, nature walks and kiddies trail runs. As well as a kids programme on site, there's also the added bonus of being a 10 minute drive from some of the most stunning golden beaches in the UK. If you do want to do your own thing, there's also plenty of walking (or running obvs) paths in and out of the festival site you can explore as a family too.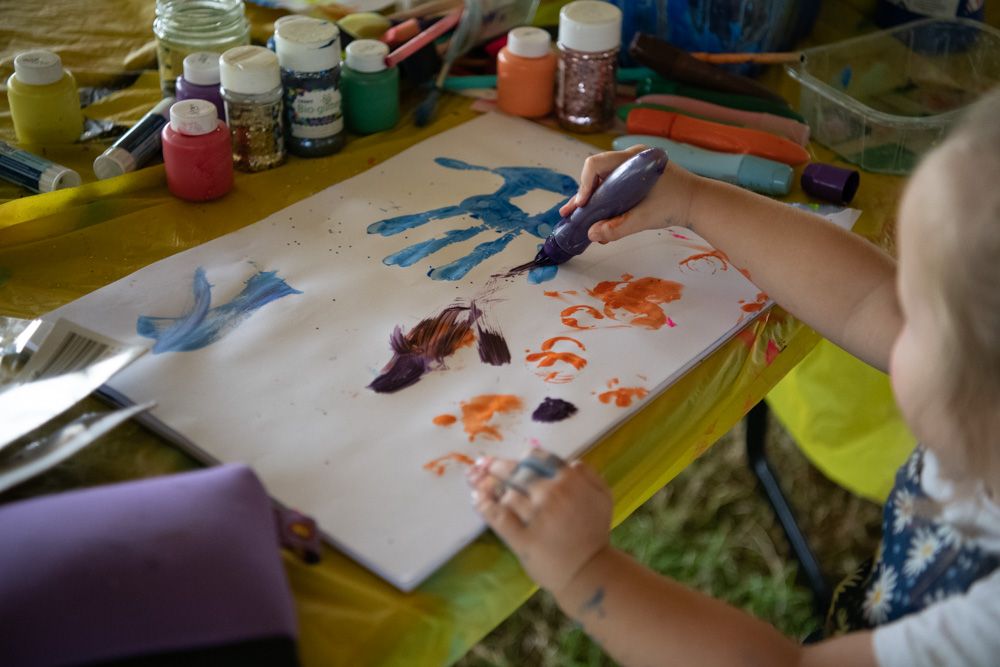 Tickets to Love Trails Fesival (2-5 July 2020, Gower Peninsular) are on sale now! First Release tickets are £135/pp and SELL OUT on Dec 1st. Book now to avoid paying more. Get up to 20% off tickets when booking in a big group. Get yer tickets here > http://bit.ly/34bx126

Find out more at Love Trails Festival:

Follow Love Trails on Instagram

Follow Love Trails on Facebook
---